As the Canadian economy faces the challenges of a downturn, the role of human services becomes vital, particularly for nonprofit organizations. Economic recessions can lead to the following:
Increased unemployment
Financial strain, and
Social dislocation
As a result, individuals and communities turn to human services for support. But when large volumes of people need the same help, yet financial support dwindles, strategic approaches and collaborative efforts are needed to ensure the well-being of Canadian citizens.
Why Human Services Are At Risk as Canadian Bank Stocks Plummet
The economic landscape in Canada has seen its share of fluctuations, with recessions affecting diverse sectors and communities alike. Most notably, according to the Financial Post, major Canadian banks' stock prices have dropped due to the worsening economic outlook. Even though human services may not directly receive funding from banks, this financial setback could still indirectly impact them. Let's consider the reasons why.
Recessions often lead to a decrease in available funds. During the Great Recession, total social sector revenue saw a significant decline. Nonprofit organizations might receive funding from foundations, many with assets invested in the financial markets. An economic recession can reduce the value of these investments, resulting in smaller grants from those foundations. Additionally, banks tightening lending standards can make securing loans more difficult for for-profit entities. As a result, an economic recession can create a highly competitive environment for limited resources.
To make matters worse, a recession typically increases demand for human services. More individuals and families require assistance with basic needs such as food, housing, and healthcare. With reduced funding, it may be even more challenging for organizations to meet the growing service demand. It is essential to recognize this pattern and proactively prepare for the surge in demand by:
Leveraging available resources,
Diversifying funding sources, and
Building strong donor relationships.
These are all crucial strategies for human services to navigate these challenges.
Is Your Human Service Organization Prepared for a Recession? Here Are 3 Strategies that Might Help
1. Strengthen Collaborative Relationships:
Partnerships with other organizations can be beneficial during a recession. Together, they can share resources, knowledge, and expertise, enabling them to pool their efforts and provide comprehensive support even in challenging economic conditions. Collaborative approaches can also enhance advocacy efforts and increase collective influence.
While the COVID-19 pandemic wasn't the result of a recession, its aftermath in job loss and mental health issues are similar. Many human services partnered with other nonprofit organizations during that time to provide relief. Here are a few collaborative partnerships that helped during this challenging time:
Food Banks Canada partnered with small and large organizations to launch the COVID-19 Emergency Food Fund, which provided financial support to food banks nationwide.
The Canadian Mental Health Association collaborated with the Centre for Addiction and Mental Health and other mental health organizations to launch the #GetReal about-how-you-feel campaign to promote mental health awareness and reduce stigma.
The Canadian Red Cross partnered with the federal government to support vulnerable populations during the pandemic, including seniors and individuals experiencing homelessness.
The Canadian Women's Foundation collaborated with local women's shelters and other organizations to launch the Tireless Together Fund, which provided emergency support to women and girls experiencing gender-based violence.
2. Diversify Funding Sources:
Relying on a single funding stream can make human services more vulnerable during a recession. To mitigate this risk, use a variety of different funding sources. Below are some ideas:
Government Agencies
Government agencies at the local, provincial, and national levels often provide grants for human services. Contact Human Services (HHS) or the Canadian Social Development Department for grant opportunities.
Private Foundations
Private foundations offer grants to support various causes, including human services. Canada.Grant.Watch, or FoundationSearch Canada, provide searchable databases of foundations and their grant opportunities.
Nonprofit Grant Directories
Online grant directories and databases provide comprehensive listings of grants available to organizations. Imagine Canada's Grant Connect allows searching for assistance based on criteria such as focus area, location, or funding amount.
Access to different funding sources can ensure financial stability and reduce reliance on a single funding stream that may be affected by economic downturns.
3. Evaluate For Effectiveness And Allocation:
Organizations need to use their limited resources wisely while proving their effectiveness. By emphasizing outcome measurement, they can prove their value and efficacy to funders and stakeholders.
Also, they need to identify their high-value-impact areas within their assessment. These metrics build a compelling case for continued funding, support, and strategic resource allocation. Additionally, they can yield significant cost savings by reallocating resources from less effective departments.
Final Thoughts
In times of economic uncertainty, human service organizations are crucial in providing support, fostering resilience, and promoting well-being in Canadian society. By recognizing the potential impact of economic downturns and adopting proactive strategies, they can better navigate the challenges and demands of recessionary periods. It is imperative to harness this knowledge, leverage available resources, and encourage collaboration to continue providing essential services to those in need.
Investing in a modern Enterprise Resource Planning (ERP) system can help enable better decision-making, and that's what human service organizations need during challenging times. For one organization, an ERP allowed them to report back to their funders and demonstrate the positive impact that funding had on their outcomes. Read their story here. This proof of efficacy is vital to maintaining continuity in funding for years.
Sparkrock 365: Empowering Human Services Through Challenging Times
As we embrace the challenges and opportunities within the human services sector, our commitment to empowering organizations to weather economic downturns and meet the growing demands of communities across Canada remains steadfast. By fostering collaboration, diversifying funding sources, and prioritizing effectiveness, Sparkrock 365 stands alongside human services organizations, enabling them to deliver essential support and make a meaningful difference in the lives of Canadian citizens.
Together, we can navigate the complexities of uncertain times and build a more resilient and compassionate future.
We want to help you prepare for challenging economic times and are happy to share what we've learned about your industry. An Enterprise Resource Planning (ERP) Tool can help provide accurate financial insights and help you evaluate your organization's performance with less effort.
Let us take you through the benefits of a fully-integrated, single platform for financial management, human resources, scheduling, payroll, and the key features we've built to help human services thrive. Reach out to us here.
How often has your organization adopted a new system that left you with more questions than answers? Shep Hyken, author and expert on customer service, says, "Customers don't just buy a product; they invest in the support that comes with it. The quality of support determines the value they truly receive." Unfortunately, not all support teams are built the same.
When school districts invest in a product to help them, they aren't just throwing money at a solution. They're looking for a partnership. They want a company that adds value to their operations and makes their job easier. So, the support embedded within any ERP solution should be a given-not an afterthought.
There's little worse than purchasing a product at a high cost and then also having to figure out how to use it on your own. Initial training sessions are great, but additional support layers are required after a project has gone live to maximize system usage and mitigate risk. That's where meaningful user support plays a critical role.
User support refers to the services and assistance provided to individuals using a particular product within your organization. It should be designed in a way that helps users resolve issues, answer their questions, and ensure a positive experience with the product or service. High-quality user support can provide the following results:
Better system usage,
Increased productivity, and
Reduced frustration.
Long Wait Times and Outsourced Agents: Top 6 Challenges with ERP Customer Support
Adopting and using an ERP system requires some degree of technical aptitude. But with any new system, learning and understanding its uses takes time. That's why effective and timely customer support is critical. Unfortunately, ERP users can face many challenges in their support journey. But it's not just the technical issues themselves; it's not getting the help they need when they need it most that is the bigger problem. Here are some of the most common challenges across finance and HR teams:
1. Lack of Responsiveness
Nothing's more frustrating and disruptive than when a customer waits a long time for a response or resolution. They can only proceed once they receive the necessary help to resolve the issue. This causes obstacles for users, hindering progress in completing their work.
Delayed responses don't just impede someone's work, it impacts critical areas like payroll, for example. It causes more than just frustration; it affects people's livelihoods. Imagine being unable to pay staff on time because payroll is waiting for an issue to be fixed.
2. Limited Knowledge and Expertise
High-level customer support requires deep product knowledge and expertise. Unfortunately, some ERP companies struggle to adequately train their support teams, so they cannot offer effective troubleshooting and guidance to their customers. As a result, customers feel underserved and think their software provider does not truly understand their needs.
ERP companies might outsource their support to shave off costs to the end user. While outsourcing support functions can offer cost advantages, it can create:
Cultural differences, and
A lack of familiarity with customers' specific business environments.
This can make it difficult for customers to get help, exacerbating their frustration even more.
3. Insufficient Training and Documentation
ERP systems can be quite complex depending on the system and the level of customization. Customers often need help with technical issues, and insufficient support can hinder their ability to use the system to its fullest extent.
Many individuals cite needing advanced technical knowledge to leverage the full breadth of the system. The lack of documentation and support post-go-live can leave customers unprepared to navigate and make the most of their ERP system in the long term.
4. Inconsistent Support Quality
The quality of support can vary within the ERP industry. Certain companies offer excellent support during the initial stages. But, as customers' needs evolve or more complex issues arise, their customer support vanishes.
Without access to knowledgeable support personnel, customers can't:
Address issues quickly and effectively,
Minimize disruptions to their business operations, or
Navigate the software's features and functionality with ease.
Once again, a lack of ongoing customer support prevents districts from using and deriving value from their investment.
5. Limited Customization Support
ERP systems often require heavy customization to align with the specific needs of K-12. This is typical because most solutions are designed for the for-profit industry (think manufacturers, distributors, or other revenue-generating businesses). To avoid this, find software optimized for education that gives you access to critical features upfront. You should be able to easily remove what you don't need as well, saving you time and valuable resources on the project.
That said, some K-12s may still have requirements unique to their district, which software providers should anticipate. Unfortunately, many of them offer little to no support for customizations after a project has gone live. Whether you're a district of 500 or 5,000, having the flexibility to customize your ERP solution can help things run more smoothly. Your software provider should be able to support those customizations throughout your journey.
It's also not uncommon for customer support teams to prioritize the needs of larger districts over smaller ones, limiting the level of support you may receive, especially when they hear "customization."
6. Insufficient Escalation and Issue Resolution Processes
When users have to contact customer support, a heightened level of frustration mounts after a ticket is left open for some time. Nobody wants to get passed from one representative to another, be on lengthy holds or, the worst offense: lose their connection.
Customers need clear escalation paths and processes when dealing with complex or critical issues. These are necessary to reach the proper support personnel or resolve their problems promptly. Delays or miscommunications prolong issue resolution times and diminish customer satisfaction, which, unfortunately, is a common recurrence with many software providers out there today.
See The Sparkrock Difference: A Modern ERP Solution To Grow With Schools' Needs
When it comes to ERP software, many solutions on the market can be less intuitive than one might expect. They need a considerable amount of setup and customization to perform essential functions. That's why there are so many benefits to going with a familiar platform like Microsoft. If you've already used products like Microsoft Word or Excel, you'll find ERP systems like Sparkrock 365 a lot more intuitive than others.
Sparkrock seeks to provide its users with unparalleled customer support. No matter their size, each organization deserves a partner to aid them in their daily work. When districts choose Sparkrock 365, they feel supported by an end-to-end solution.
Here are just a few things that Sparkrock 365 users can expect from the get-go:
A 24-hour resolution time for standard cases,
Weekly support articles to address trending inquiries or issues,
A specialized team to handle implementation and upgrades.
In addition, accurate tracking of bug-related cases enables their software development team to identify and address issues more efficiently, reducing the risk of recurring problems while prioritizing critical issues. With enhanced traceability, Sparkrock is better equipped to make product improvements, enabling K-12s to stay ahead of trends in education technology.
When a school district invests in an ERP system, they need to understand how it's working for them. Sparkrock support provides organizations with a monthly snapshot and status report of each support case and shares performance indicators related to the quality of their service.
Their customer-centric approach helps by:
Providing comprehensive support and effective communication, and
Aligning an organization's mission to its day-to-day operations.
Customers who adopt any ERP system deserve a commitment to excellence, guidance, and support. Are you ready to partner with a more supportive ERP solution? Contact us today to get started!
When it comes to the objectives that define your organization's ethos, the primary aim of most nonprofits today revolves around their mission to deliver reliable and high-quality programming and services. Financial sustainability is inextricably linked to that mission, so it should be easy to recognize that an organization with a sound financial plan is more likely to achieve that goal. What isn't so obvious, however, is the steps needed to achieve that success, especially given the changes the world experienced in the last three years.
A financial plan aimed at growing revenue for your organization while maintaining continuity, and forecasting for the future, is crucial. If your nonprofit organization needs a gut check on its financial health or steps on how to assess your organization's economic sustainability, here's a list that will help you get realigned.
Audit your Existing Plan and Optimize it to Reflect Changes.
The unprecedented repercussions of COVID-19 caused nonprofits everywhere to rethink their plans, and strategy shifts reflect our post-pandemic world. Although this new way of thinking presents challenges, nonprofits skilled at strategic financial planning are better equipped to handle surprises - good or bad. While we can't predict the future, the act of planning - based on historical data, results analysis, and financial health assessment - serves as a healthy foundation upon which an organization can base its programming. Strategic financial planning should be at the root of your organization's mission and a guiding light for measuring growth. Without it, it's impossible to measure when or whether you have met this goal. 
Questions you may ask would be:
What constitutes growth for our specific goals?
How much change is considered substantial?
Where can we cut costs (grants, volunteer recruitment, tax breaks, automation) and maximize returns?
What used to work that no longer serves us?
Where can we pivot or optimize?
Is this goal achievable?
If not, what do we need to achieve it?
Make Your Growth Sustainable
Growing your nonprofit organization's revenue is contingent on the specific factors that support your overall mission, including assessing your organization's financial health. Creating a sustainable financial ecosystem should be central to your organization's decision-making process.
A financial health assessment will inform what growth looks like by:
Providing you with an overview of your organization's ability to seize opportunities
Helping you reflect on the flexibility you have to reallocate assets in response to potential threats
Assisting you in reviewing the allocation of expenses, which include support for programs and services,
Recruitment and maintenance of employment levels over the long term,
Assessing your capacity to earn revenue, return on investments, and create a reserve for the future.
The hierarchy will inevitably differ depending on the structure of your organization specifically and overarching goals.
Nonprofits gain the majority of their revenue from charitable contributions or tax appropriations and measure the efficiency and effectiveness of their operations by the success of achieving their social mission. However, they can face challenges when it comes to operating in a fiscally responsible manner.
With this in mind, the goal of financial sustainability for nonprofits is to maintain or expand services within the organization while developing resilience to occasional economic shocks in the short term (for example, short-term loss of program funds or monthly variability in donations). Good questions to ask when conceptualizing this are:
If your nonprofit lost its most significant source of revenue, would you shut your doors?
How heavily do you rely on one source of funding?
How you divide your funding sources and channels has an enormous impact on your nonprofit's future and sustainability. Not only can revenue diversification help you mitigate risk, but an intentional plan for it can allow you to engage new donors or investors and deepen your current donor/investor relationships.
Diversify Your Revenue Streams, and Adjust Accordingly
For a nonprofit with diversified revenue streams, the economic downturn, COVID-19 shutdowns, and in-person event cancellations have been challenging but have also presented an opportunity for them to reassess how they generate donations and the importance of each source.
Tip: Consider ROI as you evaluate which sources are less effective for your nonprofit. Not every revenue stream is created equal, especially when you consider your staff's time and administrative overhead. Major gifts and capital campaigns are inexpensive from a cost-per-dollar-raised perspective, and special events can get very costly.
Plan For A Rainy Day
If there's one thing we've learned over the last three years, it's that catastrophes can happen; and if they happened once, they could happen again. With this knowledge, we are empowered to make smarter choices with the possibilities that the future can bring. Some organizations establish an operating reserve by keeping cash on hand in addition to their regular bank balances in case the steady cash flow is disrupted.
Since nonprofits depend on multiple sources of income to support their operations, it's essential to plan for financial stability by setting aside additional funds. Reserves can allow an organization to weather serious bumps in the road, such as a sudden decrease in revenue or an unexpected expense and buy them time to implement new strategies.
Since operating reserves are most valuable if they are reliable, an important factor in using these funds is having a realistic replenishment plan. In addition to monitoring regular bank balances, nonprofits should include a line item in their budget for adding to reserves. As circumstances change, such as when income or expenses become less predictable due to internal or external factors, nonprofits should adjust their reserve goals accordingly to ensure they have sufficient cushion.
When it comes to achieving financial sustainability for your organization, thoughtful planning and creating a model for survival and growth are key. By establishing a proactive plan and leveraging practical tools, your organization can reach its goals. Sparkrock can help you achieve this by providing software that enables your organization to thrive. Learn more about how we can support your nonprofit in achieving its financial sustainability goals. Download our guide to Sparkrock 365 for nonprofits.
Nonprofits start with an idea.
Twenty years ago, one founder witnessed resilience in war-torn Eritrea as a group of children kicked around a shirtball together.
Today, Right To Play educates and empowers over 1 million children a year to rise above adversity using the power of play.
Team Rubicon began after Haiti experienced a devastating earthquake in 2010. Now the organization mobilizes veterans globally to continue their service amidst disasters.
Polycultural Immigrant And Community Services started by helping Polish refugees in 1973. Today the organization assists over 10,000 immigrants as they adjust to their new life in Canada.
These successful nonprofits started from one idea and now help many individuals. Their expansion is the result of passion, dedication, and efficiency.
At the very core of all nonprofits is their mission to help. Whether it's to serve, to provide, or to protect, nonprofits drive social impact. Unfortunately, these organizations need more than just a mission; they need fast-tracked, interpretive solutions to achieve their goals.
How can nonprofits sustain their mission long enough to grow in today's world?
Artificial Intelligence has the potential to redefine the ways organizations operate. Microsoft made an exciting announcement to install artificial intelligence into all of its products. This enhancement will help nonprofits thrive in an oversaturated, competitive landscape, sharpening their efficacy, decision-making, and innovation.
Improved Funding and Planning Initiatives
Without funders, nonprofits can't continue doing their important work. And without thoughtful planning, these organizations can get cast aside for their lack of clarity and transparency.
A stronger system of inputs can assist in yielding better outcomes. Accelerating their mission requires nonprofits to manage several incoming resources, such as:
Financial
Human resources
Relationships
Data
With an AI-enhanced ERP solution, nonprofits can achieve maximum productivity in fundraising, proposals, strategic planning, and the bottom line.
Fundraising
Fundraising is essential for the sustainability of nonprofits. However, identifying potential donors and tracking donations can be challenging. With smarter technology, organizations can automate their fundraising efforts. AI, for instance, can quickly analyze past donation data and identify trends to determine potential donors. Without the use of AI, executive directors and administrative assistants need to complete this labor-intensive task on their own. Instead of spending time on reporting, AI predictions can free up executive directors' time to spend on more important tasks, such as building relationships with their donors to maximize donor retention rates. Studies show that "nonprofits that boast a high retention rate have loyal supporters who come back year after year to donate to the organization." Without repeat donors, nonprofits must scour new financial opportunities to stay afloat.
Additionally, AI can help nonprofits automate their donor stewardship efforts. By analyzing donor behavior and preferences, nonprofits can customize their communication to increase engagement and build stronger relationships. This level of personalization can include recommendations for specific amounts to donate or suggestions on campaigns that match the donor's interests.
Grant Writing
Grant writing is a necessary avenue for raising money in the nonprofit space, but unfortunately, writing plays only a small part in getting the actual grant. Grant approvals have many factors, including:
Cultivated relationships
Proposal alignment
Other applicants
Deliverables
Reputation
Before the introduction of AI capabilities, many of these factors were out of nonprofits' hands. While there's no concrete formula for getting grant approvals, AI can help organizations strengthen their positioning.
Grant writing's complex process requires thorough research and analysis. This is a considerable time investment for a fickle and, at times, fruitless outcome. With AI enhancement to an ERP, nonprofits can simplify the grant writing process. AI can analyze past successful grant applications and identify the key factors contributing to their success. It can also recommend potential grant opportunities based on the organization's focus areas and past grant history.
AI can also help nonprofits tailor their grant proposals to fit specific requirements. By analyzing the application guidelines and the organization's past performance, AI can provide recommendations on structuring the proposal and highlighting the organization's strengths. While it can't promise grant monies, AI can reduce the time spent creating proposals.
Strategic Planning
Strategic planning is essential for nonprofits to achieve their goals and maximize their impact. Unfortunately, there are challenges in gathering and analyzing the necessary data to inform strategic decisions. AI can help nonprofits mine data to inform their strategic planning efforts. This technology plays a significant role because it reduces the time it takes to analyze complex data sets. According to Deloitte, it also offers organizations "continuously monitored strategic plans," which helps constituents make better decisions and take swift but informed action.
ERP solutions that utilize AI capabilities can quickly analyze past performance data and pinpoint areas where the organization can improve. This will ultimately reduce potential risks since AI's predictive software can provide recommendations on how to mitigate them. By analyzing external factors, such as economic trends or changes in the political landscape, this modern technology can help nonprofits adjust their strategic plans to adapt to changing circumstances.
Budgeting
If economic conditions worsen in 2023, already declining operating reserves may continue to shrink. According to BDO's survey data, 38% of organizations had over 12 months of operating reserves in 2021. These reserves continued to drop to 27% in 2022 as federal stimulus funding that once boosted liquidity depleted and market conditions changed.
With uncertain economic times, budgeting continues to be a critical aspect of nonprofit operations. Unfortunately, it can be arduous to forecast revenue and expenses with accuracy. With an AI-powered ERP solution, streamlined budget automation can help organizations make more knowledgeable decisions.
AI can analyze past financial data and key trends to help nonprofits forecast revenue and expenses precisely. It can also provide recommendations on where to allocate resources to maximize impact. For example, if AI could identify programs with a higher return on investment, it can recommend an organization to increase funding for that program.
Modern Technology Can Improve a Nonprofit's Capacity To Fuel Their Mission
AI can transform nonprofit operations and help organizations achieve their goals. With the integration of this technology in systems like ERPs or CRMs, nonprofits will be able to:
Improve their fundraising efforts
Simplify the grant writing process
Leverage data to inform strategic planning, and
Make more informed budgeting decisions.
By using AI to streamline their operations, nonprofits can focus on accelerating their mission and maximizing their impact.
Nonprofits must arm themselves with modern solutions to succeed during these economic times. A comprehensive ERP system designed specifically for nonprofits like Sparkrock 365 can help streamline operations, reduce the risk of errors and delays, and improve decision-making.
Microsoft continues to support its customers through innovative solutions like AI. They've invested billions into the OpenAI platform that powers technology like ChatGPT. Sparkrock 365 will adopt and integrate that same technology with our Microsoft-powered ERP solution. We're excited to share that vision with our customers and encourage you to connect with us for a chat. 
Are you ready for digital transformation? Reach out to a Sparkrock 365 representative today.
How AI-Embedded Tools Can Help School Administrators
School administrators face infinite challenges:
Adhering to state mandates
Managing student records
Scheduling classes
Handling finances
Addressing parental concerns
As you can imagine, there's never a dull moment in the world of education. And let's be honest; it often feels like there aren't enough hours in the day to get everything done.
Because of this, the use of Enterprise Resource Planning systems has become increasingly popular in the education industry. ERP solutions provide schools with comprehensive platforms to:
Streamline processes
Improve efficiency
Reduce costs
With the integration of ChatGPT and OpenAI programs, ERP systems can further enhance their capabilities to benefit school administrators across different roles.
Due to fierce debate over the ethics of AI-generated content, many education professionals view ChatGPT as the latest dragon to slay in the name of academic integrity. However, like most technology tools, district leaders can leverage ChatGPT and generative AI in several beneficial ways.
All district administrators can benefit from asking ChatGPT questions about improving their processes, analysis, and decision-making. Let's take a look at how:
Unlocking Confidence: Help Superintendents Make Crucial Decisions
As a superintendent, you manage the district's operations and meet its strategic goals. Daily tasks can be overwhelming and exhausting without the right tools. ERP solutions can provide clear access to the information you need. In a survey by the Data Quality Campaign and AASA, 98% of superintendents said they would be more confident in their decision-making if they had better access to information.
One question on the minds of many district leaders is, "How can we implement cost-saving measures without compromising the quality of our educational programs?" ChatGPT in ERP systems can help answer these questions by providing access to real-time data analysis to help make better decisions faster. Because these decisions are backed by data, it empowers school leaders to take decisive and confident action that will drive school performance.
Maximize Resources: Help Curriculum Coordinators Meet Student Needs
Curriculum coordinators are responsible for developing and implementing instructional programs across all grade levels. They must keep track of curriculum standards and ensure that educational plans meet the needs of students and comply with regulations. One of the most significant issues for curriculum coordinators is limited resources to meet the needs of a diverse array of students.
A curriculum coordinator might ask ChatGPT, "What are the most effective ways to allocate our school budget to improve student performance and engagement?" AI-enhanced ERP solutions can assist the curriculum coordinator by streamlining access to student performance information, which would help them assess program effectiveness. They can use this data to decide what programs are worth the investment and which programs to trim from the budget line.
Optimizing Processes: Help HR and Payroll Streamline Administrative Tasks
The duties of payroll and HR are numerous - and high stakes. Payroll and HR are critical functions in any organization, and schools are no exception. They manage employee information such as hiring, onboarding, compensation, and benefits.
Asking ChatGPT, "Can you help us develop custom reports and analytics to improve our HR and payroll workflows?" will help these departments streamline their processes. They can automate tasks like attendance tracking, benefits administration, and payroll processing, which saves time and reduces errors. It also improves employee satisfaction, which is critical during an unprecedented teacher shortage.
Improving the Bottom Line: Help Business Administrators Enhance Financial Operations
Schools are constantly looking for ways to do more with less in today's economic climate. The business administrator manages the school district's financial operations, including budgeting, purchasing, and accounting. ChatGPT could assist the business administrator by providing real-time updates on budget expenditures and revenue projections, helping monitor the district's financial health.
A business administrator looking for innovative ways to utilize existing resources might ask ChatGPT, "What are some effective strategies for optimizing school resources?" The response could help the business administrator make informed decisions about resource allocation and budget choices, balancing the needs of students with the bottom line.
Boosting Efficiency: Help Content Supervisors Stay Ahead of the Game
The content supervisor's responsibilities are to evaluate new programs, align content to curriculum standards, and ensure teachers have access to high-quality instructional materials. As the "middle man" between teachers and central administration, they have many demands on their time and only so many hours to meet them. A recent Gallup survey found that K-12 workers experience higher rates of burnout than any other profession. It doesn't need to continue this way.
Content supervisors would benefit from leveraging AI-embedded ERP systems to lighten their workload. For example, a content supervisor could ask ChatGPT, "What are the latest trends and best practices in education that we should consider to stay ahead of the curve?" ChatGPT could help the content supervisor by recommending new resources and providing feedback on existing materials, saving time and energy on research to focus on solutions.
Saving Time: Help Building Principals Focus on Important Issues
Student problems. Teacher problems. Parent problems. The building principal role often feels like putting out small fires all day. ERP systems already assist building administrators in many ways, from data analysis of attendance, discipline, and performance to scheduling and organizing professional development.
Building principals could benefit from using ChatGPT to complete the many small tasks that take precious time from doing more meaningful work. Some examples of how building principals can use ChatGPT include "Draft a newsletter to update parents and staff; Create a clever social media post about the upcoming book fair; Generate student performance reports for semester two" By leveraging ChatGPT as a tool to accomplish necessary, but not critical, tasks, it allows building principals to focus on more important issues.
Let Your K-12 Thrive by Investing in an AI-Enhanced ERP Solution
As technology continues to evolve rapidly, schools will need to find solutions. The concerns about ChatGPT and AI-embedded tools in education are valid. Strong opinions about the principles of AI-generated work and the impacts it will have on schools have educators scrambling for answers.
Instead of doubting this technology, let's embrace it. Integrating ChatGPT into an ERP system can give school administrators a powerful tool for managing their responsibilities.
With its ability to:
provide improved data analysis
generate personalized content
and reinforce decision-making processes
ChatGPT can help school districts operate more efficiently and effectively in the years ahead. At Sparkrock 365, we're committed to driving the future of work forward with our investment in a cutting-edge AI-enhanced ERP solution. If you're interested in learning more about what we have planned, please get in touch with us directly. We would be thrilled to share our vision with you.
To help plan your next technology investment, read the in-depth guide to our product, Sparkrock 365. Let us take you through the benefits of integrating HR management with finances, payroll, scheduling, and the key features we've built to help K-12s thrive.
Reporting is critical for K12, from funder and government reporting, to day-to-day ad hoc analysis. However, this important task is often time-consuming and frustrating, with finance teams spending hours and days – sometimes evenings and weekends – to gain confidence in the numbers. The status quo is unsustainable for staff, but what does the alternative look like?
Easy, Repeatable Government Reporting
Imagine being about to pull complex reports with the push of a button. It's more than a dream. The right technology means you can set up a library of reports that are standardized and able to be run as often as needed.
This reduces the need to have people adding and maintaining data in spreadsheets, which can increase the risk of errors. Instead you have data integrity you trust because you're not relying on static data. The reports you pull are real-time and comprehensive, not requiring any combination, rekeying, or reformatting of data.
Additionally, this type of development is good for your team, which doesn't need to spend hours on these administrative tasks. Instead, encourage them to focus on strategic analysis, guiding organizational decisions based on important data trends.
Simplified Ad Hoc Reporting
Sometimes you don't need a full report, you just want one number. Maybe you just want to know how many staff are on leave and in what positions, or need to know how many outstanding purchase orders are on file and what's due for payment. These shouldn't be complicated hurdles for your team to get to the truth, but we often see them taking significant time and effort to answer because the numbers don't match nor align with the data from your system. If you have to pull a full report, or even more than one, to get this type of data then your team is spending too much time on these clerical tasks.
The latest reporting interfaces are intuitive and easy to use, with customizable views so you can see at a glance the numbers that matter most every day. Simple data visualization, such as different types of charts or graphs, empower you understanding of with insights and trends so you can make data-driven decisions.
As with standardized reporting, this type of reporting pulls directly from the database, meaning there's no manipulation or moving between systems and therefore a much lower risk of error. Better data integrity means you can trust the data you see every day.
Cross-Functional Reporting
The future of K12 reporting lies beyond any one function or department. The right system can give you a cross-functional view, letting you draw important connections between spend and student outcome, for example.
Advanced dashboards draw the latest data from finance, HR, procurement, and SIS to empower you with deeper understanding of how these areas interact and influence each other.
This is the next phase of reporting – when you can draw trends from multiple areas together into market and organizational insights that help guide strategic planning to improve overall performance.
From standardized reporting to ad hoc data to cross-functional insights, the future of K12 reporting is streamlined, efficient, and helps you run a more effective organization.
Budget management and reporting are a significant challenge for K-12 school districts as they deal with disparate systems and limited resources. Working with poorly integrated systems makes it difficult to report on the financial health of your school district. If you can't tell where resources are allocated, it would be difficult to justify future funding requirements. And the cycle continues.
To avoid this and pivot the organization to success, K-12s must remove disparate systems and opt for integrated enterprise software. Financial management functionality that connects funding to operations can improve organizational oversight and reduce the need for manual paperwork. The result is better data insight and visibility, which leaders need to make more informed decisions.
Benefits of Integration
First, let's dive into the benefits of integrating financial management and how it can aid K-12s in reaching their highest potential. Integrating finance with business systems such as human resources (HR), payroll, and employee scheduling is known as Enterprise Resource Planning (ERP).
Understanding these benefits will help manage expectations and set the main priorities of a potential move to an ERP system.
Streamlined Communication and Process: Integrated financial management can help staff coordinate their processes, provide equal access points to data and data critical to their work functions, mitigate errors, and better manage financials and procurement. With better communication comes higher productivity and performance of both teams and individuals.
Cost Effectiveness: An ERP software system can help staff focus on more productive and analytical work rather than monotonous and time-consuming administrative tasks. Spend less time reconciling data, manually extracting, manipulating, and combining data for reporting as everything is centralized. K-12s can do away with hiring administrative people to do menial tasks and instead offer work positions that can present more growth opportunities.
Security: IT directors and administrators can rely on ERP software to provide data security and compliance, so they focus on more strategic tasks rather than maintenance-type work such as backups, security audits, performance tuning, patch management and others.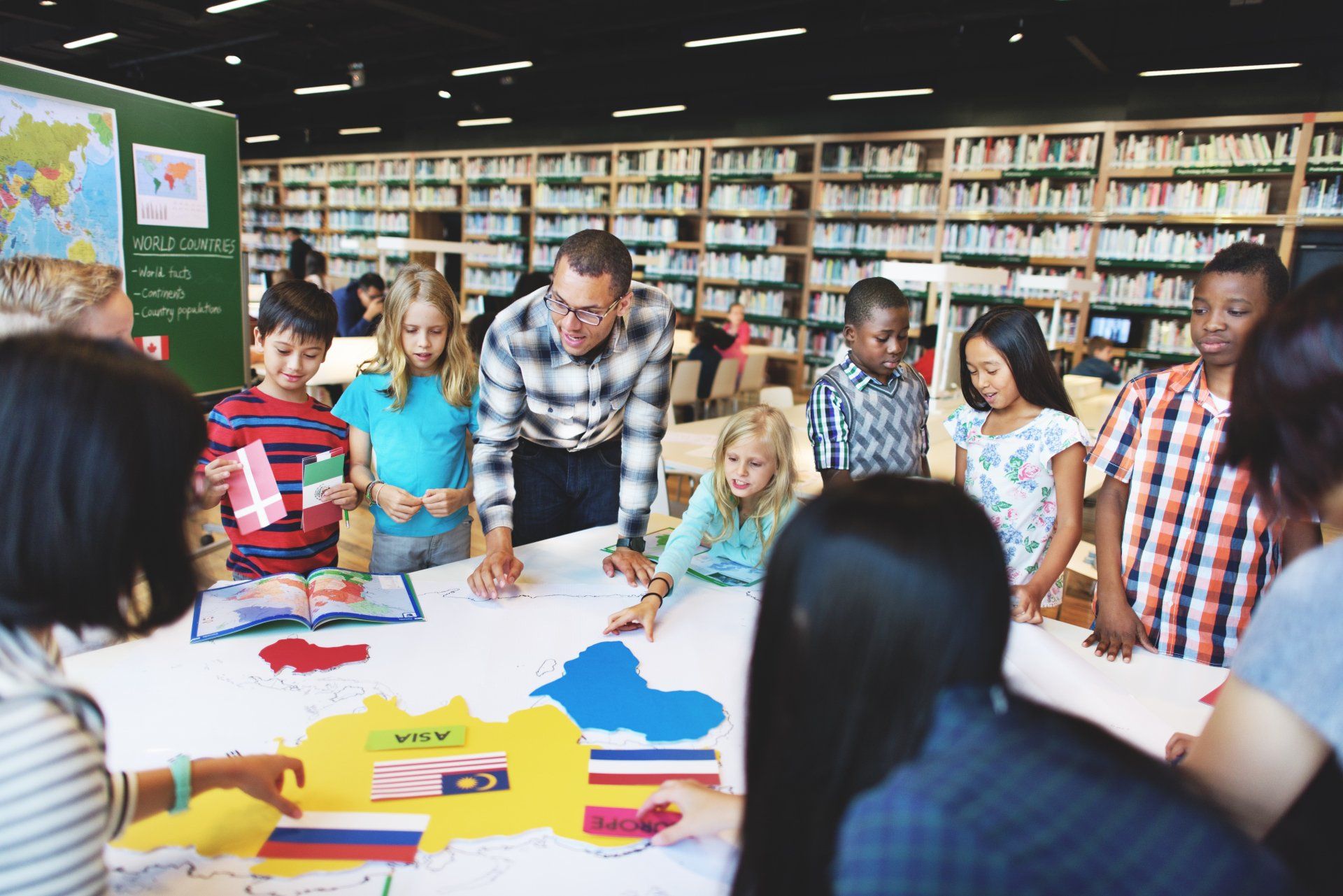 What to consider before implementing ERP
While the benefits of ERP software might be clear, some organizations struggle to realize the value because they choose the wrong software or skip the required pre-work. Let's look at some areas for K-12s to consider with integration and adopting a more robust solution, such as an ERP system.
Auditing Business Systems

It can be challenging to run a K-12 school district due to public demands, including parents, students, the ministry, boards, politicians, businesses, and more. They must demonstrate fiscal responsibility and that the money spent impacts the delivery of educational services and improves student outcomes. It is essential to track, complete and ensure the integrity of all data to help oversee funds spent and the impact it has.
However, this is a struggle for K-12s, as they often deal with outdated software that doesn't integrate well with other systems. Budget constraints usually mean schools are using software that reached the end of their life decades ago, resulting in staff finding solutions independently. 80% of employees admit to using SaaS applications not approved by IT. Using disparate systems results in a lot of wasted time and effort trying to collate data across systems. Often, it is hard to trust the data as the source is unknown.
Auditing all business systems in place is vital in building a use case for an ERP system. Informing stakeholders that it can help streamline technology and ensure that decision-makers have access to one single source of truth is an essential step in getting buy-in.
Organizing Data

Some of the biggest challenges of K-12s involve reconciling conflicting data, managing data across multiple systems, and manually extracting, manipulating, and combining data for reports. Collating, organizing, and presenting data in a digestible format is a significant advantage of using an ERP system.
This can happen with a few clicks as all of the data is already centralized. Budgets, expenses, funding, payroll and timesheets are accessible in real-time to the management and leadership team.

For organizations that have not yet adopted an ERP system, organizing and labelling all data and its current location will help ensure that it can be easily accessible and migrated to an ERP system in the future.
Getting Organizational Buy-In

It can be challenging for K-12s to get buy-in for technology because it isn't as flashy as a new football field. School administrators must demonstrate that funding a new system will positively impact student achievement.

A digital transformation study found the top two reasons technology adoption faces resistance are: 1) the change is seen as a cost center, and 2) the data to prove ROI is hard to come by.

To make data-driven decisions about technology, K-12s should calculate the "total cost of ownership" of their existing solution versus an ERP system. Including the cost of the technology, IT services to support it, the cost associated with security risks, and indirect labour of using the technology. For example, when there is a lack of integration between finance and HR, there is a (usually unaccounted) cost associated with managing the chart of accounts coding in both systems, resulting in errors and duplication of effort.

In the study mentioned above, 26% of organizations faced change resistance from their employees. If administrators and teachers are used to their financial management tools - however inefficient and disconnected - there can be pushback.One way to solve this problem is using an ERP system that integrates with their existing technology stack.
Sparkrock 365 is powered by Microsoft Dynamics 365 Business Central, which means that staff can continue to work within their familiar Microsoft applications (i.e. Outlook, Teams, Word, Excel etc.) while leveraging the benefits of the new ERP.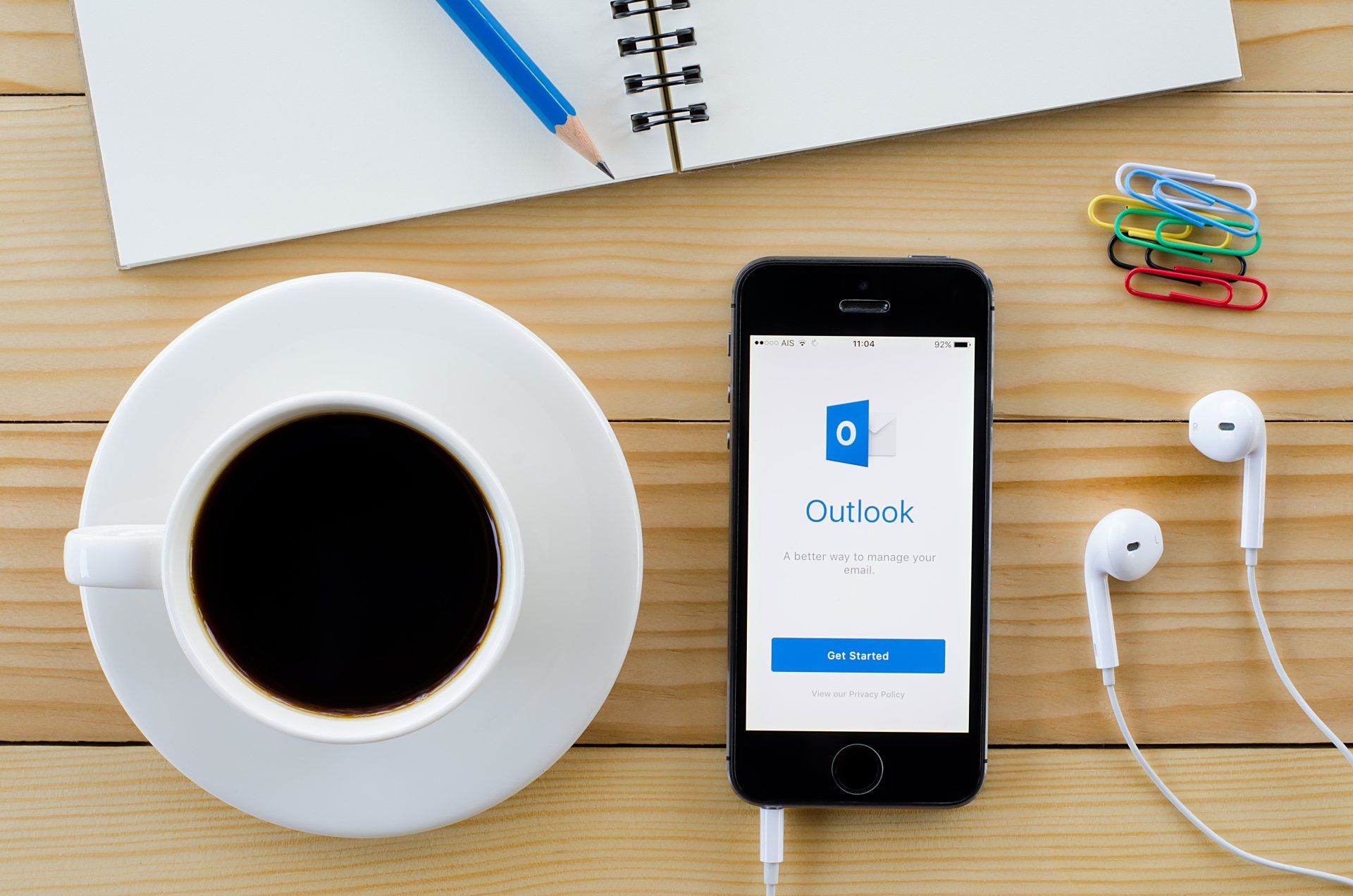 Getting all applications on the same technology stack is usually recommended for ease of use. If the organization is already using other Microsoft products, adopting Sparkrock 365 ERP will be less work.

Planning for the Future

K-12s must also assess whether the technology will adapt and scale for future needs. Many organizations focus only on features and functionality that meet their current needs. However, the most critical consideration for an ERP is the underlying technology.

SaaS products often release several new features a year to meet the growing demands of the industry. Functionality and system capabilities will continue growing even if they're unavailable today. Another important consideration is whether there is enough investment in interoperability, security, and privacy compliance. Focusing on this foundation ensures that the K-12 organization won't put their organization at risk and can continue to use their ERP system for many years to come.

To help plan your next technology investment, read the in-depth guide to our product, Sparkrock 365. Let us take you through the benefits of integrating financial management with HR, payroll, and scheduling and the key features we've built to help K-12s thrive.
It's no secret that the world is shifting to cloud-based software — and nonprofits are no exception. However, implementing a cloud-based ERP solution and using it to its full potential are two very different things. If your nonprofit organization is thinking about making the switch to a cloud-based ERP, read on below on how to maximize your benefits.
Start With the Right Platform
Logically, it all begins with selecting the right cloud-based ERP software to suit your nonprofit specifically. As you explore your options for cloud business software, you'll likely notice that many of these platforms are advertised as being "one-size-fits-all" solutions; in reality, each industry is unique and thus needs an ERP platform that can cater to the nuances of your organization.
Ideally, then, you'll choose an ERP platform that is specifically designed with nonprofits in mind. Sparkrock 365, for example, offers the only SaaS-based ERP software designed precisely for the needs of nonprofit organizations just like yours.
Set Aside Time for Training
One of the biggest mistakes nonprofits make when implementing an ERP platform is simply not setting aside enough time (or resources) for proper training on the new software. It's important to understand that growing accustomed to a cloud-based platform will take some time and adjustment for many. To really get the most out of all the features and benefits your cloud ERP has to offer, you need to make sure that your employees and volunteers are knowledgeable and confident in using the system.
With this in mind, you will need to set aside plenty of time for training on the new platform before it is implemented. From there, ongoing training sessions will continue to provide workers with the support they need to put your nonprofit's ERP solution to work for your cause.
Take Advantage of Analytics
One of the most significant benefits that cloud-based ERP software offers nonprofit organizations is the data analytics and reporting feature. Rather than handling data manually, the right ERP solution for your nonprofit can automatically gather data, generate reports and provide your team with valuable insights that can go on to inform your future decisions. Meanwhile, you'll be freeing up more of your organization's valuable time by not needing to create these reports and analyze these metrics manually.
Of course, you'll only be able to take full advantage of these features if you know how to use them correctly. Take some time to explore your ERP solution's analytics and reporting capabilities. Make sure you know how to define specific parameters, generate reports and understand them so that you can make decisions for your organization with greater confidence.
Eliminate Burdensome Paperwork
Another way a cloud-based ERP platform can help nonprofit organizations is by eliminating the need for time-consuming (and resource-wasting) paperwork. You may already be painfully aware of just how much time is wasted on a regular basis in filling out and filing paperwork related to your cause.
When implemented and used correctly, an ERP platform can help automate and even eliminate the need for some of your paperwork and other manual processes. This, in turn, frees up time and resources to work more productively towards your cause. However, to get the most out of your ERP software, you must understand its workings inside and out so that you can eliminate paperwork and other time-consuming processes.
Collaborate in Real-Time
One of the ways in which ERP solutions are often overlooked (especially in nonprofit organizations) is in the ability to collaborate in real-time with other employees and volunteers. This feature can be extremely powerful, especially in a nonprofit where you may be just one big idea away from changing the world and furthering your mission.
When selecting an ERP platform for your nonprofit, make sure you fully understand how to use the software's real-time collaboration features. From there, make this a major focus of your training before you implement an ERP platform within your organization. When workers understand how they can better collaborate with other employees who share the same vision, they can come up with some truly incredible ideas.
Sparkrock 365 is Here to Help
Getting the most out of an ERP platform for nonprofits isn't as simple as finding the right software and implementing it within your organization. To truly get your money's worth, you need to understand the features your platform has to offer and ensure that your employees are properly trained as well. However, with a bit of time and effort on your part, your nonprofit can begin reaping all the benefits that the right ERP solution has to offer. And when it comes to ERP software specifically designed with nonprofits in mind, Sparkrock 365 is a great choice; reach out today to learn more!
A request for proposal (RFP) is an excellent tool for nonprofits to use to find the best products and services for their organization at competitive prices. Although it can take considerable time and effort, a well planned, written and executed RFP can be a game changer when it comes to finding a solution partner that truly understands your organisation's goals, pain-points, and what functionality you need to ensure you continue to deliver on your mission. We know this can be a daunting task at times – so we are here to help! Below we have pulled together a list of 8 questions to ask yourself before you start the RFP process, which will point you in the right direction for a stronger and more effective RFP.
1) What is the problem?
Start by asking, what parts of your administrative processes are causing you pain or can be improved? Why do you need a change? Putting pen to paper and writing a summary of where your organization is right now and where you want to be is an important and valuable first step in the RFP process. A new solution needs to enable change, so diving in and knowing what needs to be changed, will allow vendors to walk you through a solution that will work best for you – a true partnership.
2) What are your project goals and how do they align with your broader organizational goals?
It might sound like common sense, but you should be able to articulate how a major undertaking like an ERP/CRM implementation aligns to your organization's overall mission. Think about short-term operational goals as well as long-term strategic ones.
3) What are your requirements?
This can be an 'all hands on deck' process! When it comes to requirements, it's not really about quantity, but rather quality and completeness. The more detail you have (remember to include all user levels) when laying out current functionality, existing processes and future wants, is an extremely helpful process that will give you more accurate estimates.
We often see a seemingly 'more is better' list of requirements, but remember – they need to be good requirements too! What does that mean? Be Specific, detailed, and documented. Vague requirements such as "Must have program management functionality," can lead to a variety of interpretations and responses. Most organizations have a variety of programs and services, and each may have a very different list of requirements from an administrative standpoint. By understanding and documenting your organization's processes and policies, vendors will be able to more easily and accurately assess your functional needs.
4) What are the scope priorities?
This is a relatively simple piece of the RFP puzzle that many organizations tend to forget. You must clearly define the scope of work that you require. While it can be tempting to try to do everything at once, this is not always logistically practical in terms of cost, planning resources, and change management. By taking the time to compile a clear understanding of how your scope should be prioritised, vendors will be able to create a manageable and effective implementation plan.
5) What existing systems will this new solution integrate with?
Often missed or incorrectly described, it is important to list what other pieces of software need to integrate with the new solution. Describe, in detail, how they will need to interact with one another – one-way or two-way communication, how often the existing software is updated, and how much information will need to be synced between the two.
6) What is your budget?
Taking the time to research and understand the market and what to expect in terms of pricing will give you a solid foundation to work from when determining your budget. Reach out to peers, solution consultants, or even vendors to get an idea of what to expect so that you're not surprised when bids start rolling in. This will also give vendors the chance to better understand your expectations and offer competitive proposals that fit within your budget.
7) What is your timeline?
While people always list the due dates for Q&A, proposal submissions, and the date of award, they often tend to neglect to go beyond the RFP process to determine other key dates that lead up to go-live. We know organizations can have various mitigating factors when it comes to an implementation, so it is important to set a desired timeline framework from the start. This will help vendors understand your expectations to ensure there are no surprises during the implementation process.
8) Who are your subject experts and project resources?
Before you send out an RFP, it's important to ensure that you have adequate resources to respond to any clarifications that may be needed. Vendors who are bidding on your RFP often have additional questions from a variety of perspectives. By involving team members from your C-suite all the way down to the end users, you can provide context that will help ensure a more insightful response from vendors. This process will also ensure your outcomes are aligned with your requirements.
In the end, remember to keep it simple: When developing your RFP, try to keep it as simple as possible while remaining comprehensive. Be technical where you need to be technical, but avoid superfluous language wherever you can. Typically, you should be able to outline all of your needs within a few pages, usually between 2-5 pages with a maximum of 8-10 pages (excluding appendices – i.e. requirements list). However, remember that page length should, in part, correspond with project scope – a large and complex project should have a longer and more in-depth proposal. Although it is important to keep your RFP simple and concise, you shouldn't forget any of the following elements:
An explanation of how vendors should approach the scope of work sought
A request for a clear and accurate cost proposal
A request for a statement of experience and qualifications
Client examples and references to projects similar to your organization's needs.
Overall, if your RFP is subpar, you will receive subpar proposals. To make sure that you receive the best proposals possible, you must consider and clearly define the scope, must-haves, and your requirements of suppliers. By putting maximum effort into your RFP, you can expect to receive quality proposals from potential partners.
American Indian tribal governments have very specific and unique needs — particularly from an accounting, budgeting and reporting standpoint. Enterprise resource planning (ERP) platforms can provide the cohesive technology needed for tribal governments to operate as smoothly and efficiently as possible. However, when choosing an ERP solution for a tribal government, there are some specific features and capabilities to look for.
By having a better understanding of what ERP software can do for your tribal government and what to look for when selecting an ERP solution, you can make the right decisions to better support your Native American community.
Benefits of ERP Software for Tribal Governments
One of the primary purposes of an ERP platform is to take a number of paper-based and/or manual processes within an organization and transform them into digital processes. Likewise, many processes can become automated once they are digitized, saving even more time and money for the average tribal government organization.
Some common examples of government processes that can be digitized and even automated through ERP software may include:
Maintaining a general ledger
Financial reporting
Fund accounting
Project/grant management
Budgeting
Invoicing
Procurement/payment
With the implementation of just one easy-to-use platform, tribal governments can integrate many of their finance, payroll, reporting and HR management processes. This reduces or even eliminates the need for time-consuming and laborious manual processes while reducing the risk of error. The greater efficiency, accuracy and security afforded by an ERP platform empowers tribal governments to better serve their communities not just now — but for generations to come.
Choosing the Right ERP Solution for Your Tribal Government
While there are many ERP platforms on the market, tribal governments need to explore solutions that are designed specifically with the unique needs and rights of an American Indian tribe in mind. The right platform for a tribal government will be created around the understanding that your government has its own rights protected by the Constitution and that some of the regulations and other processes that would be "typical" in a standard government agency may not apply.
Likewise, tribal governments are encouraged to research and select an ERP solution that will be as seamless as possible to implement. This way, government departments can reduce the costs of training government employees on how to use the new platform. Meanwhile, the risk of user error can also be mitigated.
Sparkrock 365 is Here to Help
Sparkrock 365 is proud to offer next-generation ERP software designed explicitly with tribal governments and their people in mind. Specifically, our ERP solution works with an Alaska Native Corporation (ANC) known as Arctic IT — which understands the needs of tribal governments inside and out. Meanwhile, Sparkrock's proprietary Tribal Platforms® Enrollment makes it possible to manage more than 400,000 member records across the United States.
Our ERP solution is also enhanced with the power of Dynamics 365, allowing for centralized reporting and easy budgeting/forecasting for your tribal council.
These specific systems and features allow us to empower tribal governments to best serve their people and communities for generations to come. And, of course, we understand how important the security of tribal government services is, so we have a number of security and stability measures in place for added protection and peace of mind.
We've already worked with a number of tribal governments across the country — so we understand first-hand the features that are needed to serve you best.
Ready to find out more about how Sparkrock 365 can empower your tribal government by streamlining your financial management systems and much more? Contact us today to learn more about our ERP solutions for tribal governments.