Teacher shortages create more than just an empty classroom. When an educator submits their resignation letter, they create a pressurized system. Staff members who stay have to fill in the void until administrators find a replacement. But what happens when they can't fill the position? According to NPR, there's roughly a shortage of 300,000 teachers and staff across the nation, and only 128,961 public and private K-12 schools - supply needs to meet demand here. When districts can't fill positions, it wreaks havoc on the remaining staff, perpetuating an endless cycle of teacher burnout, absenteeism, and turnover.
It's obvious why burnout in education exists:
Oversized classrooms
Mental and emotional labor
Mental health crisis
Toxic work cultures
People continuously ask how they can support teachers, but it's also important to consider how to support the administration as they navigate this unfamiliar landscape. As administrators take these challenges head-on, it's important for them to stop operating in silos. If district leadership isn't collaborating to address teacher shortages, how can they expect the rest of their schools to do the same?
Every time a teacher resigns from a position, it costs schools anywhere between $20,000 to $30,000 dollars. The amount of time and energy expended just to find a replacement makes the job of filling teaching vacancies that much harder.
Separated systems hinder Human Resources from doing their jobs more effectively, riddling them with unproductive tasks. When HR lacks the functionality to generate reports, they lose the capacity to find qualified candidates.
Teaching candidates are a rare commodity. To keep school districts afloat and prepared, it's vital to have systems that work together.
Benefits of Human Resources Integration for School Districts
School administrators keep their entire district and network of staff members operating at high levels. With the guidance of the Superintendent, each administrator oversees their area of specialty. Whether it's the:
Director of Curriculum
Human Resources
Business and Finance
Technology
…these folks and their systems play a key role in a school district's operations. This is why integrating each separate system enables optimal levels of management and efficiency.
Enterprise Resource Planning (ERP) helps integrate finances, human resources, and payroll systems, to name a few. Here are some of the benefits to your school district:
Upskilling
HR needs help getting to the root cause of staff shortages to keep their teachers engaged. According to McKinsey & Company's quantitative analysis, employees across all industries value "interpersonal relationships and interesting careers." After the novelty of teaching wears off, what can educators do to craft a fulfilling career? HR has the ability to proactively address stagnancy with thoughtful upskilling. Using systems to track qualification and training management, teachers can find new exciting career pathing for greater retention. This helps to quell burnout and maintain engagement.
Education only offers upskilling for teachers if it involves costly schooling. However, the school administration has a large pool of highly talented individuals with special interests and strengths. In need of professional development for your high population of English language learners? Instead of hiring externally to train staff (who have no relationship with the school district), HR can track teachers with ELL students in their classrooms. Then, the Director of Curriculum can pay them to work with the district's ESL teacher and/or supervisor to craft compelling training. With intuitive tracking, HR has the potential to help their staff reignite their passions with career pathways.
Cost Effectiveness
HR can save time, especially when it comes to teacher recruitment. In March of 2022, there were 44% of teaching vacancies in public schools, according to National Center for Education Statistics. These vacancies equate to cut-throat competition in filling these holes. And their time could be more productive if HR didn't have to manually input data, extract it, or connect disparate systems. With an ERP, a Director of HR can add, modify, and approve job requisitions to streamline the hiring process. This saves the school district's precious time and resources in finding and, more importantly, placing the right candidate, saving them money long-term.
Improved Tracking
With high volumes of teaching vacancies across the country, an ERP system helps HR. ERPs create a centralized database of candidate information. This includes current teachers' resumes and qualifications. When it's challenging to fill vacancies, HR has the potential to use its existing staff to alleviate these voids. While not a long-term solution, this database gives HR a sense of relief, especially during times of high turnover. They have a whole pool of current staff members to turn to in these trying times.
Combat teacher shortages with data for short-term and long-term planning.
A streamlined standard procedure enables a teacher's smooth exit every time a teacher resigns. While administrators want to fill teaching vacancies quickly, they'll need to understand why the employee left in the first place. Otherwise, teacher resignations have more significant potential to repeat themselves.
With an ERP system, HR has the power to improve teacher retention rates. The centralized data, coupled with an exit interview, helps districts with forecasting and long-term planning.
For example, with an ERP, school administrators can generate real-time data on teachers' workloads, schedules, class sizes, and student performance. These metrics help HR, Directors of Curriculum, and superintendents make informed decisions when it comes to offering authentic support and professional development. Backing an exit interview's qualitative data with tangible metrics helps district leaders defend their budgeting proposals during challenging economic times.
How to help secure and onboard new teacher hires with more efficiency.
Every time a teacher resigns from a position, it leaves a gaping hole.
The director of Human Resources and HR specialists must fill the void as quickly and compliantly as possible.
Before they can even post the teaching vacancy, they need to know the district's codes and policies and how they align with Federal and state regulations. With an ERP, HR has the power to run reports and ensure compliance for every job posting, application, interview, and hire.
Not only that, an ERP system helps bridge communication tools from an IT perspective. HR can share critical personnel information with the Director of Technology to ensure they have access to email, grading portals, and other online resources.
With an ERP, Human Resources can automate contracts, benefits, and payroll. Additionally, ERP software can integrate and streamline document management when districts secure new employment. They can share and save important information and documents, saving many headaches in the future.
District-level management systems create a trickle-down effect in schools. Disorganized, separated systems foster miscommunication, inefficiency, and low morale. When school administrators merge their systems into one source of truth, they're better able to handle the challenges in education with data-driven insights, especially when it comes to curbing teacher turnover.
To help plan your next technology investment, read the in-depth guide to our product, Sparkrock 365 for K-12 Educational Organizations. Let us take you through the benefits of a fully-integrated, single platform for Human Resources, Scheduling, Payroll, and Financial Management and the key features we've built to help K-12s thrive.
Reporting is critical for K12, from funder and government reporting, to day-to-day ad hoc analysis. However, this important task is often time-consuming and frustrating, with finance teams spending hours and days – sometimes evenings and weekends – to gain confidence in the numbers. The status quo is unsustainable for staff, but what does the alternative look like?
Easy, Repeatable Government Reporting
Imagine being about to pull complex reports with the push of a button. It's more than a dream. The right technology means you can set up a library of reports that are standardized and able to be run as often as needed.
This reduces the need to have people adding and maintaining data in spreadsheets, which can increase the risk of errors. Instead you have data integrity you trust because you're not relying on static data. The reports you pull are real-time and comprehensive, not requiring any combination, rekeying, or reformatting of data.
Additionally, this type of development is good for your team, which doesn't need to spend hours on these administrative tasks. Instead, encourage them to focus on strategic analysis, guiding organizational decisions based on important data trends.
Simplified Ad Hoc Reporting
Sometimes you don't need a full report, you just want one number. Maybe you just want to know how many staff are on leave and in what positions, or need to know how many outstanding purchase orders are on file and what's due for payment. These shouldn't be complicated hurdles for your team to get to the truth, but we often see them taking significant time and effort to answer because the numbers don't match nor align with the data from your system. If you have to pull a full report, or even more than one, to get this type of data then your team is spending too much time on these clerical tasks.
The latest reporting interfaces are intuitive and easy to use, with customizable views so you can see at a glance the numbers that matter most every day. Simple data visualization, such as different types of charts or graphs, empower you understanding of with insights and trends so you can make data-driven decisions.
As with standardized reporting, this type of reporting pulls directly from the database, meaning there's no manipulation or moving between systems and therefore a much lower risk of error. Better data integrity means you can trust the data you see every day.
Cross-Functional Reporting
The future of K12 reporting lies beyond any one function or department. The right system can give you a cross-functional view, letting you draw important connections between spend and student outcome, for example.
Advanced dashboards draw the latest data from finance, HR, procurement, and SIS to empower you with deeper understanding of how these areas interact and influence each other.
This is the next phase of reporting – when you can draw trends from multiple areas together into market and organizational insights that help guide strategic planning to improve overall performance.
From standardized reporting to ad hoc data to cross-functional insights, the future of K12 reporting is streamlined, efficient, and helps you run a more effective organization.
Budget management and reporting are a significant challenge for K-12 school districts as they deal with disparate systems and limited resources. Working with poorly integrated systems makes it difficult to report on the financial health of your school district. If you can't tell where resources are allocated, it would be difficult to justify future funding requirements. And the cycle continues.
To avoid this and pivot the organization to success, K-12s must remove disparate systems and opt for integrated enterprise software. Financial management functionality that connects funding to operations can improve organizational oversight and reduce the need for manual paperwork. The result is better data insight and visibility, which leaders need to make more informed decisions.
Benefits of Integration
First, let's dive into the benefits of integrating financial management and how it can aid K-12s in reaching their highest potential. Integrating finance with business systems such as human resources (HR), payroll, and employee scheduling is known as Enterprise Resource Planning (ERP).
Understanding these benefits will help manage expectations and set the main priorities of a potential move to an ERP system.
Streamlined Communication and Process: Integrated financial management can help staff coordinate their processes, provide equal access points to data and data critical to their work functions, mitigate errors, and better manage financials and procurement. With better communication comes higher productivity and performance of both teams and individuals.
Cost Effectiveness: An ERP software system can help staff focus on more productive and analytical work rather than monotonous and time-consuming administrative tasks. Spend less time reconciling data, manually extracting, manipulating, and combining data for reporting as everything is centralized. K-12s can do away with hiring administrative people to do menial tasks and instead offer work positions that can present more growth opportunities.
Security: IT directors and administrators can rely on ERP software to provide data security and compliance, so they focus on more strategic tasks rather than maintenance-type work such as backups, security audits, performance tuning, patch management and others.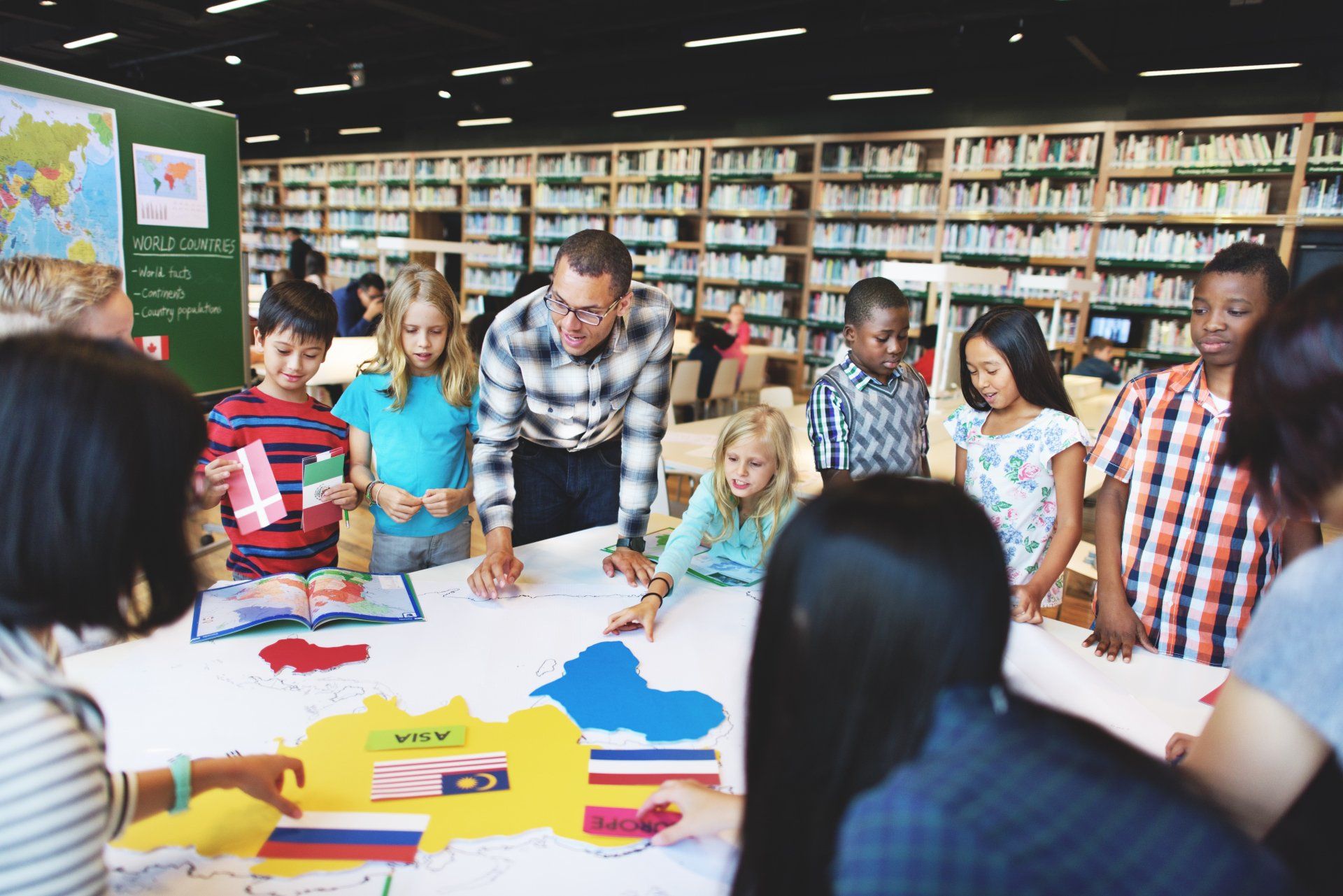 What to consider before implementing ERP
While the benefits of ERP software might be clear, some organizations struggle to realize the value because they choose the wrong software or skip the required pre-work. Let's look at some areas for K-12s to consider with integration and adopting a more robust solution, such as an ERP system.
Auditing Business Systems

It can be challenging to run a K-12 school district due to public demands, including parents, students, the ministry, boards, politicians, businesses, and more. They must demonstrate fiscal responsibility and that the money spent impacts the delivery of educational services and improves student outcomes. It is essential to track, complete and ensure the integrity of all data to help oversee funds spent and the impact it has.
However, this is a struggle for K-12s, as they often deal with outdated software that doesn't integrate well with other systems. Budget constraints usually mean schools are using software that reached the end of their life decades ago, resulting in staff finding solutions independently. 80% of employees admit to using SaaS applications not approved by IT. Using disparate systems results in a lot of wasted time and effort trying to collate data across systems. Often, it is hard to trust the data as the source is unknown.
Auditing all business systems in place is vital in building a use case for an ERP system. Informing stakeholders that it can help streamline technology and ensure that decision-makers have access to one single source of truth is an essential step in getting buy-in.
Organizing Data

Some of the biggest challenges of K-12s involve reconciling conflicting data, managing data across multiple systems, and manually extracting, manipulating, and combining data for reports. Collating, organizing, and presenting data in a digestible format is a significant advantage of using an ERP system.
This can happen with a few clicks as all of the data is already centralized. Budgets, expenses, funding, payroll and timesheets are accessible in real-time to the management and leadership team.

For organizations that have not yet adopted an ERP system, organizing and labelling all data and its current location will help ensure that it can be easily accessible and migrated to an ERP system in the future.
Getting Organizational Buy-In

It can be challenging for K-12s to get buy-in for technology because it isn't as flashy as a new football field. School administrators must demonstrate that funding a new system will positively impact student achievement.

A digital transformation study found the top two reasons technology adoption faces resistance are: 1) the change is seen as a cost center, and 2) the data to prove ROI is hard to come by.

To make data-driven decisions about technology, K-12s should calculate the "total cost of ownership" of their existing solution versus an ERP system. Including the cost of the technology, IT services to support it, the cost associated with security risks, and indirect labour of using the technology. For example, when there is a lack of integration between finance and HR, there is a (usually unaccounted) cost associated with managing the chart of accounts coding in both systems, resulting in errors and duplication of effort.

In the study mentioned above, 26% of organizations faced change resistance from their employees. If administrators and teachers are used to their financial management tools - however inefficient and disconnected - there can be pushback.One way to solve this problem is using an ERP system that integrates with their existing technology stack.
Sparkrock 365 is powered by Microsoft Dynamics 365 Business Central, which means that staff can continue to work within their familiar Microsoft applications (i.e. Outlook, Teams, Word, Excel etc.) while leveraging the benefits of the new ERP.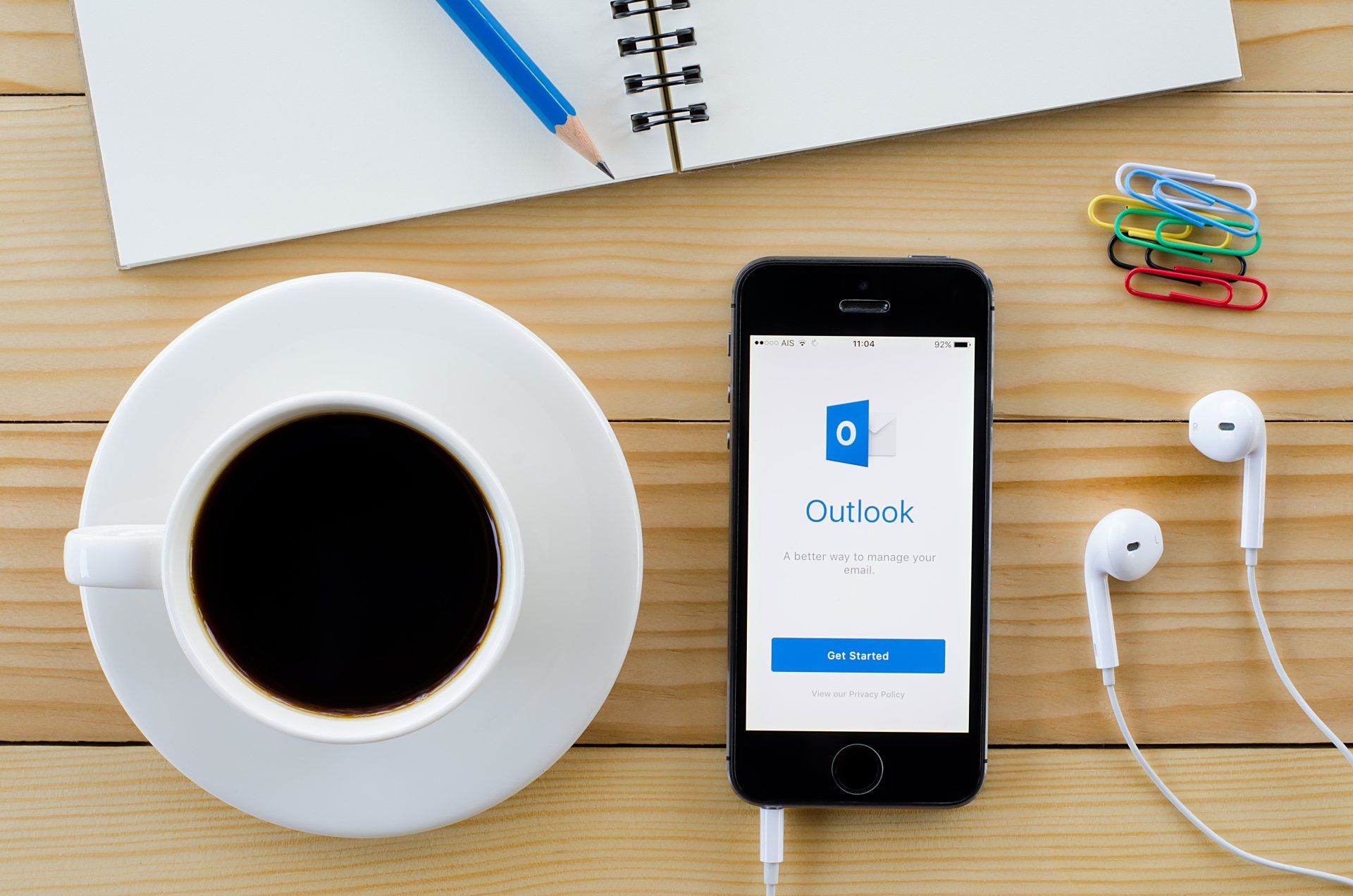 Getting all applications on the same technology stack is usually recommended for ease of use. If the organization is already using other Microsoft products, adopting Sparkrock 365 ERP will be less work.

Planning for the Future

K-12s must also assess whether the technology will adapt and scale for future needs. Many organizations focus only on features and functionality that meet their current needs. However, the most critical consideration for an ERP is the underlying technology.

SaaS products often release several new features a year to meet the growing demands of the industry. Functionality and system capabilities will continue growing even if they're unavailable today. Another important consideration is whether there is enough investment in interoperability, security, and privacy compliance. Focusing on this foundation ensures that the K-12 organization won't put their organization at risk and can continue to use their ERP system for many years to come.

To help plan your next technology investment, read the in-depth guide to our product, Sparkrock 365. Let us take you through the benefits of integrating financial management with HR, payroll, and scheduling and the key features we've built to help K-12s thrive.
At Sparkrock, we understand just how much time and effort goes into keeping any educational organization running smoothly. From ensuring staff and faculty are paid to handling workflow management and HR concerns, a lot of administrative stress comes with running a school, college, university or other educational facilities.
That's why we created Sparkrock 365, a purpose-built enterprise resource management (ERP) solution specifically designed with K-12 and educational organizations in mind. An ERP platform can help your school streamline its administrative tasks - thus saving valuable time, resources and funding.
Not sure whether your school needs ERP software? Well, for starters, there are several telltale "signs" to look for that could indicate it's time to make a change.
You're Using Multiple Software Types
If you're currently using a number of different software programs to carry out your school's administrative tasks, you're probably making things more complicated than they need to be. With a comprehensive ERP solution, you can combine all of your administrative tasks (and even automate many of them) in one easy-to-use platform.
You Have Trouble Accessing Information
If you and/or your employees are having a hard time accessing the information they need to complete their administrative tasks, this is probably because files and documents are saved across different platforms. This, in turn, makes things more difficult and time-consuming to find. With an ERP solution, everything will save in one centralized database, making it easier and faster to access this information later.
You're Wasting Time on Administrative Tasks
Carrying out administrative tasks manually can be extremely time-consuming, costing your organization unnecessary money and wasting valuable resources. With an ERP platform like Sparkrock 365, you can automate many of these tedious administrative tasks which will allow you to allocate more of your precious time towards other projects.
Your Departments Aren't Communicating
One of the greatest challenges educational organizations face is interdepartmental communication. With so many different departments throughout a school system, it is common that each department has its own unique way of doing things. This, however, can lead to bottlenecks and other costly problems.
With an ERP solution in place, it's easier for departments to communicate and collaborate while keeping things streamlined.
You Need to Maximize Funding
When you run an educational organization, optimizing your funding is vital. This is especially true if you rely on funding from your state based on student data and other information. An ERP solution can help by ensuring that your reporting is as accurate as possible. This, in turn, helps assure that your organization is earning every penny it deserves.
You're Worried About Compliance and Audits
If you're currently tracking all of your funding and expenses manually, you could run into compliance issues down the road. All it takes is one simple error to trigger an audit, which can be a major disaster for your organization. When you make the switch to an ERP platform, you can rest assured that all of your financial transactions and expenses will be accurately reported – and that you can easily filter based on transaction types and generate reports as needed.
You Want to Improve Staff/Faculty Morale
A streamlined HR and payroll system can make all the difference in your faculty and staff's morale. With an ERP solution in place, employees can easily handle many of their own HR tasks and their paychecks will always be timely and accurate. This can boost morale and keep your employees happy.
You Have Concerns About Data Security
When you handle sensitive student records and any private or protected data, security is key. If you're feeling less than confident about your current data security plan, it's time to make the switch to an ERP solution that can provide you with the security your staff and students deserve.
Make the Switch to an ERP Solution Today
Now that you understand the many benefits of ERP software, isn't it time to upgrade to an ERP platform? If you're not sure how to go about finding the ERP software your business needs, Sparkrock has you covered. Contact us today to find out more about our ERP solutions and schedule a free demonstration.
Earlier this year, the personal information of millions of students became compromised during the Illuminate cyberattack. The data breach of the K-12 software company mainly affected students in New York and Los Angeles, two of the United States' largest school districts.
This cyber theft brought into a sharper perspective the increasing importance of data security for K-12 schools.
K-12 school districts have a lot of sensitive data to protect, from staff and teacher payment information to student records. Unfortunately, data breaches are becoming increasingly common, and school districts are left to question their current data security practices. Falling victim to a cybersecurity breach can put your data at risk. And it could damage your district's reputation.
Rising Threat of Cyberattacks for K-12
While cyber threats are rising, there is plenty that K-12s can do to protect their sensitive data. The K-12 Cybersecurity Resource Center's 2020 State of K-12 Cybersecurity report showed that the frequency and severity of cyberattacks against schools are rising, and 2020 was a record-breaking year for cyberattacks against US K-12 schools. The number of breaches increased by 18% from 2019 to 408 incidents.
In 2021, a data breach exposed the records of 500,000 students and 60,000 employees of the Chicago Public School system. The breach happened when a third-party teacher evaluation vendor was the target of a ransomware attack.
In addition to losing student records, cyberattacks can cause disruptions and school closings. Last month, the South Redford School District in Redford Township, Michigan, was forced to close their schools while they worked to restore systems brought down by a cyberattack.
The rising threat of cyberattacks has not gone unnoticed. Cyber insurance pricing in the US rose by 96% in the third quarter of 2021, a 204% increase from 2020. In the 2022 Global Risks Report, 19.5% of leaders of nations believe cybersecurity failure will become a critical threat to the world in the next two years. Another 14.6% believe this would happen within five years.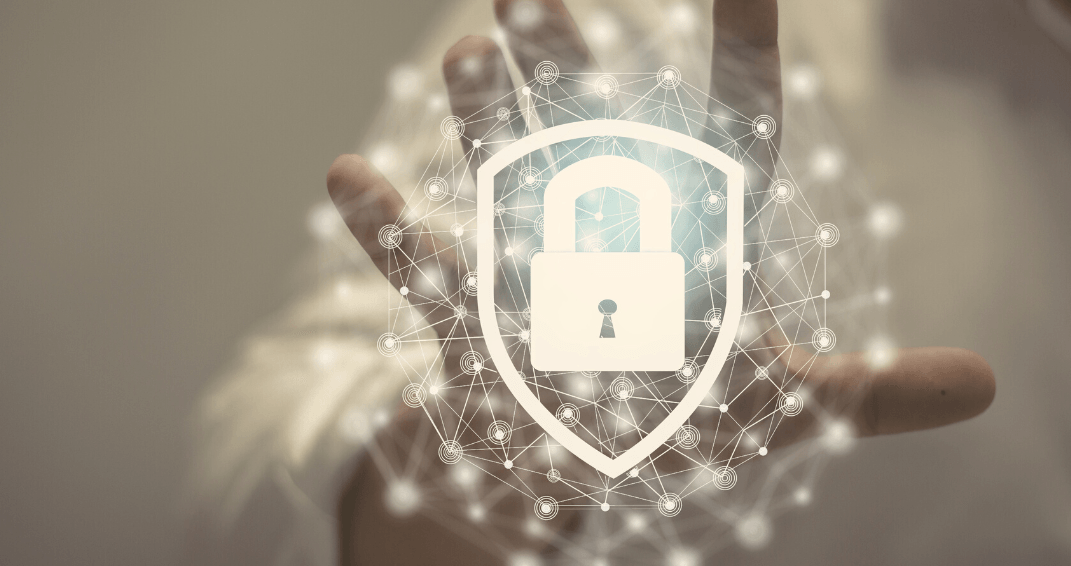 Critical Vulnerabilities for Educational Systems
While the above incidents are concerning, understanding the most common threats is key to safeguarding critical vulnerabilities. With the rise of digital technology in the educational system, the number of potential entry points will only increase.
The State of K-12 Cybersecurity report showed data breaches and leaks accounted for 36% of cyber incidents in 2020. Ransomware was the next most common threat facing K-12, representing 12% of incidents. Nearly half (45%) of incidents were due to unattributed malware. Other ones included class or meeting invasions, email invasions, website and social media defacement, and a wide variety of low-frequency incidents.
Unfortunately, humans are still the number one entry point for ransomware attacks. The best line of defense for K-12 is to educate employees and put strong practices in place to prevent bad actors from taking advantage of weak passwords or poor user practices. According to the Verizon Data Breach Incident Report, the most common methods of ransomware in North America in 2021 were:

Spam or phishing emails (67%)
Lack of cybersecurity training (36%)
Weak passwords or access management (30%)
Poor user practices and user gullibility (25%)
Malicious websites or ads (16%)
In addition to improving the cybersecurity practices of your school district and employees, making sure vendors maintain strict security is vital. At least 75% of all data breach incidents included school district vendors and other partners. Choosing a trusted software provider is essential for a K-12 institution to protect its district from cyberattacks.
Protecting Your School District from Cyberattacks
With several incidents publicized in the last few years, school districts might find it easier to justify devoting increased IT spending to cybersecurity. It's never too early to have the conversation even if budget is a concern. Having an IT person or team in charge of correctly setting up user credentials and access, training staff on best practices, and staying up to date on the latest threats can make a big difference. However, more important than your cybersecurity budget is simply educating your staff and performing due diligence on existing vendors.
When it comes to innovation on the cybersecurity front, Microsoft's Zero Trust Architecture is the platinum standard. Microsoft's approach to security structures data and user access grants employees only access to files and applications needed for their job. Areas of vulnerability to consider include:
Identity: Create role-based, managed user identities for any employee or vendor with access to your systems.
Device: With so many devices accessing your network, creating device compliance rules can help protect the many endpoints in your infrastructure.
Data: Classify, label, and encrypt all data - emails and documents - that go through the system.
Applications: Enforce policies for on-premises and SaaS apps out of your control, provide adaptive access, and ensure that SaaS vendors meet security requirements.
Infrastructure: Control all internal sites, servers, containers, and all other elements of your infrastructure.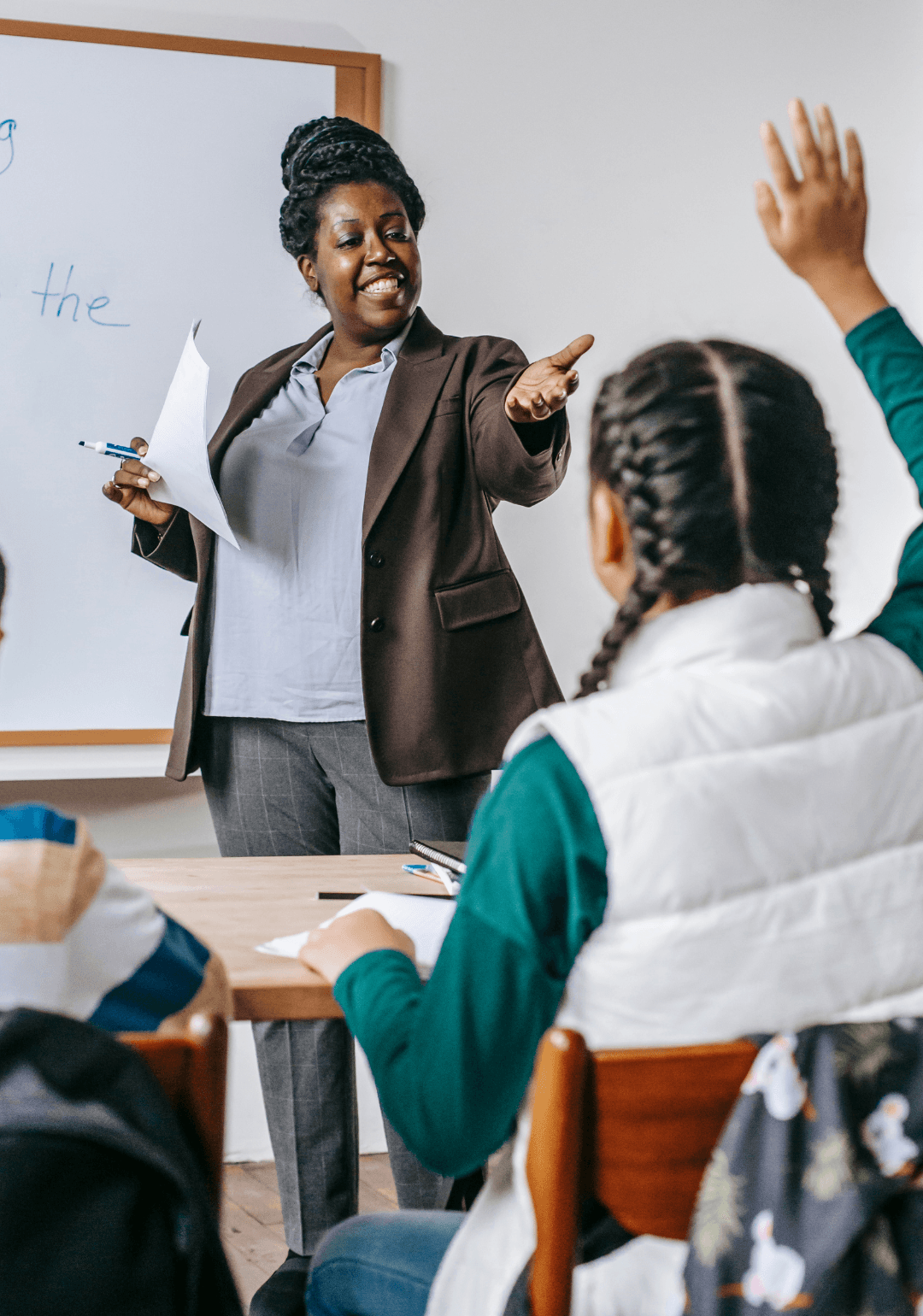 Another reason school districts already using Microsoft products should invest more deeply into the platform. And, if you're not using their products, security is a BIG reason you should consider it. You'll get access to the tools you need to implement Microsoft's Zero Trust Architecture to safeguard your K-12 data.
Additionally, if you're looking to strengthen back-office systems like finance, HR, or payroll, look no further than Sparkrock 365. We combine powerful engineering with the industry-specific functionality you need to run your K-12 organization. Our partnership with Microsoft Dynamics 365 - Business Central gives you the best of both worlds.
The threat of cyberattacks will likely continue to rise, and, unfortunately, K-12 is becoming a more frequent target of these attacks. Putting in place strict cybersecurity measures - and working with vendors that do the same - can help protect your district and safeguard your data.
If you're looking to learn more about Sparkrock 365 for K-12 school boards and districts, take a look at our product guide.

Over the years, technological advancements have had a major impact on the way schools and other educational institutions manage their administrative processes and responsibilities. Today, enterprise resource planning (ERP) software has made it easier than ever for colleges, universities and other institutions to streamline these processes.

If your school isn't already using ERP software to handle its day-to-day administrative tasks, then it may be time to make the switch.
What Does ERP for Education Entail?
The exact duties that ERP software can streamline will vary from one school to the next (as well as one software platform to the next). However, in most cases, this type of software can handle processes such as:
Payroll
Human resources
Workforce management
Scheduling
Admissions management
Course/curriculum management
And more!
Benefits of ERP Software in the Education Field
Implementing a new software platform on a large scale can be daunting — especially for larger educational organizations that have been doing things the same way for years. However, the benefits that your school or organization can yield from the right ERP software will be more than worth it in the end.
Cut Down on Costs
While an ERP platform may require an initial investment to set up, the reality is that schools can stand to save a great deal of money in the long run by using this type of software solution. Notably, ERP platforms can help to streamline and even automate administrative tasks that would otherwise need to be done manually. This cuts down on man-hours, saving your organization money while improving overall efficiency. Meanwhile, your employees can free up more of their time to focus on other important tasks and projects.
Protect Sensitive Data
Schools and other educational facilities are frequently handling sensitive information. From staff and teacher payment information to student data, security is always a concern. Unfortunately, data breaches have become more common than ever — and even schools can be targets. Falling victim to a data breach at your school not only puts your employees and students at risk (if personal information is compromised) but tarnishes your school's reputation as well.
By implementing an ERP solution with robust security features in place, you can safeguard your organization's most sensitive data and enjoy some added peace of mind for your employees and students. The right ERP platform will also come with backup storage that can be easily automated, ensuring that you'll always have copies of your most important files stored in a remote location no matter what may happen.
Streamline Applications/Admissions
For schools that require an application and admission process, the amount of data that needs to be collected and stored can be overwhelming. Likewise, manually checking for required records (such as previous school transcripts and even immunization records) can be time-consuming and cumbersome.
With an ERP software platform, it is possible to automate many of these tasks to save your employees time and your organization money. Meanwhile, the entire application and admission process can be streamlined to help your school enroll the best student candidates into their respective programs.
Centralize Data Across Departments
With so many different departments on even the smallest of campuses, having one cohesive place to store and share data can make life easier for everybody. An ERP solution can make this possible. These platforms foster greater communication and collaboration across departments and make it easier for teachers to share information with students and across departments.
Automate Payments
From tuition and technology fees to late fees and other expenses, handling student payments with an outdated platform can be a hassle. With an ERP platform in place, your school can manage all of its payments under one easy-to-use system. Not only can the right ERP software collect these different types of payments, but it can automatically track and generate reports for each type of payment received. Students can also be easily alerted to confirm when they've made their payments or when a payment is due/overdue. All of this can be handled automatically, saving your employees time and your organization money.
Ready to Make the Switch?
These are just some of the many benefits your educational facility could be enjoying when you choose to implement an ERP software solution. And when you select the right ERP platform for your institution, the transition can be made as seamless as possible. From there, your organization can begin saving money and avoid the hassle of time-consuming manual processes.
Not sure where to begin when it comes to finding an ERP software solution for your school? Sparkrock has you covered! With solutions for K-12, colleges and other educational organizations, we can help improve processes for you, your employees and your students. Contact us today to find out more about what our software can do for you.