Reporting is critical for K12, from funder and government reporting, to day-to-day ad hoc analysis. However, this important task is often time-consuming and frustrating, with finance teams spending hours and days – sometimes evenings and weekends – to gain confidence in the numbers. The status quo is unsustainable for staff, but what does the alternative look like?
Easy, Repeatable Government Reporting
Imagine being about to pull complex reports with the push of a button. It's more than a dream. The right technology means you can set up a library of reports that are standardized and able to be run as often as needed.
This reduces the need to have people adding and maintaining data in spreadsheets, which can increase the risk of errors. Instead you have data integrity you trust because you're not relying on static data. The reports you pull are real-time and comprehensive, not requiring any combination, rekeying, or reformatting of data.
Additionally, this type of development is good for your team, which doesn't need to spend hours on these administrative tasks. Instead, encourage them to focus on strategic analysis, guiding organizational decisions based on important data trends.
Simplified Ad Hoc Reporting
Sometimes you don't need a full report, you just want one number. Maybe you just want to know how many staff are on leave and in what positions, or need to know how many outstanding purchase orders are on file and what's due for payment. These shouldn't be complicated hurdles for your team to get to the truth, but we often see them taking significant time and effort to answer because the numbers don't match nor align with the data from your system. If you have to pull a full report, or even more than one, to get this type of data then your team is spending too much time on these clerical tasks.
The latest reporting interfaces are intuitive and easy to use, with customizable views so you can see at a glance the numbers that matter most every day. Simple data visualization, such as different types of charts or graphs, empower you understanding of with insights and trends so you can make data-driven decisions.
As with standardized reporting, this type of reporting pulls directly from the database, meaning there's no manipulation or moving between systems and therefore a much lower risk of error. Better data integrity means you can trust the data you see every day.
Cross-Functional Reporting
The future of K12 reporting lies beyond any one function or department. The right system can give you a cross-functional view, letting you draw important connections between spend and student outcome, for example.
Advanced dashboards draw the latest data from finance, HR, procurement, and SIS to empower you with deeper understanding of how these areas interact and influence each other.
This is the next phase of reporting – when you can draw trends from multiple areas together into market and organizational insights that help guide strategic planning to improve overall performance.
From standardized reporting to ad hoc data to cross-functional insights, the future of K12 reporting is streamlined, efficient, and helps you run a more effective organization.
Budget management and reporting are a significant challenge for K-12 school districts as they deal with disparate systems and limited resources. Working with poorly integrated systems makes it difficult to report on the financial health of your school district. If you can't tell where resources are allocated, it would be difficult to justify future funding requirements. And the cycle continues.
To avoid this and pivot the organization to success, K-12s must remove disparate systems and opt for integrated enterprise software. Financial management functionality that connects funding to operations can improve organizational oversight and reduce the need for manual paperwork. The result is better data insight and visibility, which leaders need to make more informed decisions.
Benefits of Integration
First, let's dive into the benefits of integrating financial management and how it can aid K-12s in reaching their highest potential. Integrating finance with business systems such as human resources (HR), payroll, and employee scheduling is known as Enterprise Resource Planning (ERP).
Understanding these benefits will help manage expectations and set the main priorities of a potential move to an ERP system.
Streamlined Communication and Process: Integrated financial management can help staff coordinate their processes, provide equal access points to data and data critical to their work functions, mitigate errors, and better manage financials and procurement. With better communication comes higher productivity and performance of both teams and individuals.
Cost Effectiveness: An ERP software system can help staff focus on more productive and analytical work rather than monotonous and time-consuming administrative tasks. Spend less time reconciling data, manually extracting, manipulating, and combining data for reporting as everything is centralized. K-12s can do away with hiring administrative people to do menial tasks and instead offer work positions that can present more growth opportunities.
Security: IT directors and administrators can rely on ERP software to provide data security and compliance, so they focus on more strategic tasks rather than maintenance-type work such as backups, security audits, performance tuning, patch management and others.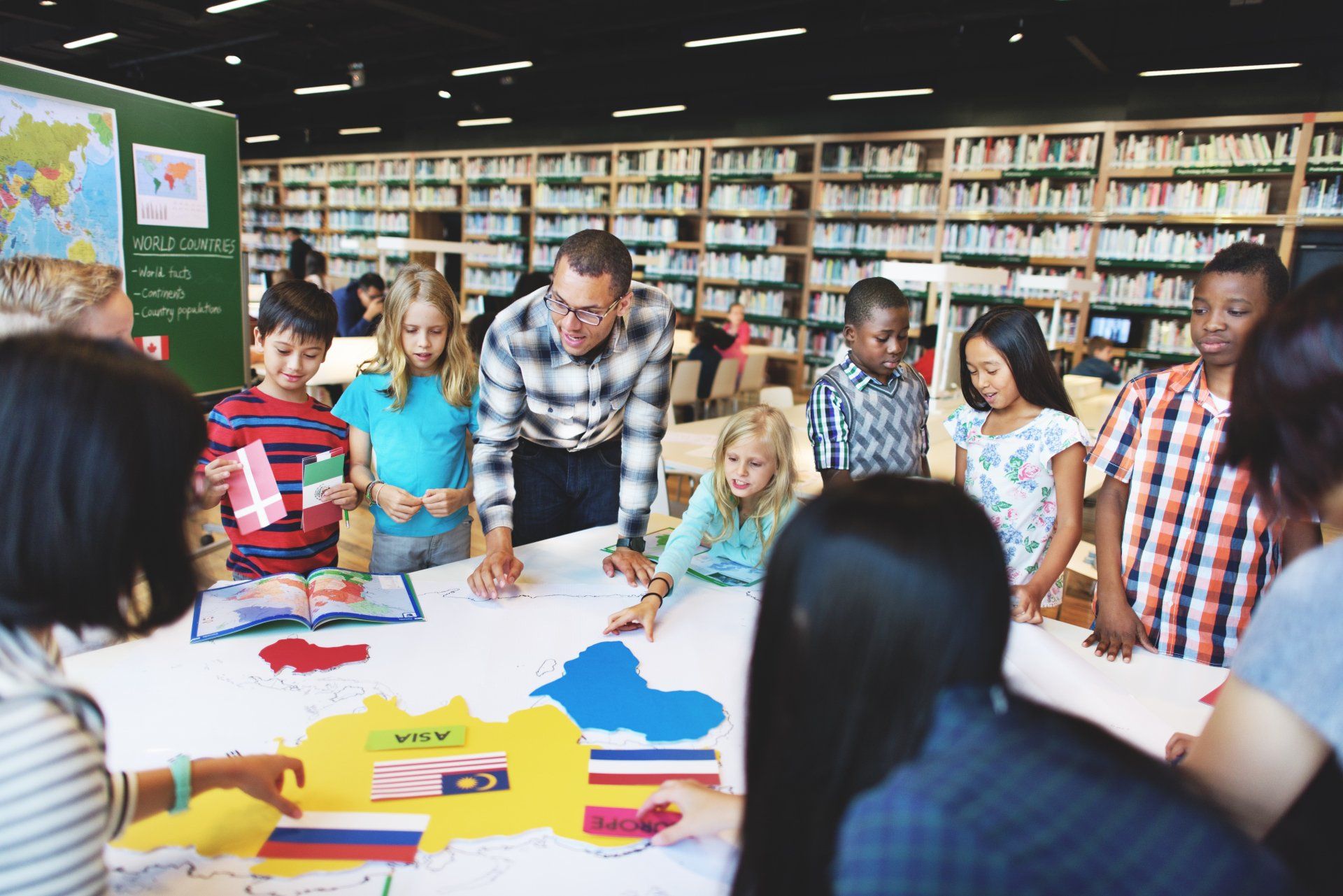 What to consider before implementing ERP
While the benefits of ERP software might be clear, some organizations struggle to realize the value because they choose the wrong software or skip the required pre-work. Let's look at some areas for K-12s to consider with integration and adopting a more robust solution, such as an ERP system.
Auditing Business Systems

It can be challenging to run a K-12 school district due to public demands, including parents, students, the ministry, boards, politicians, businesses, and more. They must demonstrate fiscal responsibility and that the money spent impacts the delivery of educational services and improves student outcomes. It is essential to track, complete and ensure the integrity of all data to help oversee funds spent and the impact it has.
However, this is a struggle for K-12s, as they often deal with outdated software that doesn't integrate well with other systems. Budget constraints usually mean schools are using software that reached the end of their life decades ago, resulting in staff finding solutions independently. 80% of employees admit to using SaaS applications not approved by IT. Using disparate systems results in a lot of wasted time and effort trying to collate data across systems. Often, it is hard to trust the data as the source is unknown.
Auditing all business systems in place is vital in building a use case for an ERP system. Informing stakeholders that it can help streamline technology and ensure that decision-makers have access to one single source of truth is an essential step in getting buy-in.
Organizing Data

Some of the biggest challenges of K-12s involve reconciling conflicting data, managing data across multiple systems, and manually extracting, manipulating, and combining data for reports. Collating, organizing, and presenting data in a digestible format is a significant advantage of using an ERP system.
This can happen with a few clicks as all of the data is already centralized. Budgets, expenses, funding, payroll and timesheets are accessible in real-time to the management and leadership team.

For organizations that have not yet adopted an ERP system, organizing and labelling all data and its current location will help ensure that it can be easily accessible and migrated to an ERP system in the future.
Getting Organizational Buy-In

It can be challenging for K-12s to get buy-in for technology because it isn't as flashy as a new football field. School administrators must demonstrate that funding a new system will positively impact student achievement.

A digital transformation study found the top two reasons technology adoption faces resistance are: 1) the change is seen as a cost center, and 2) the data to prove ROI is hard to come by.

To make data-driven decisions about technology, K-12s should calculate the "total cost of ownership" of their existing solution versus an ERP system. Including the cost of the technology, IT services to support it, the cost associated with security risks, and indirect labour of using the technology. For example, when there is a lack of integration between finance and HR, there is a (usually unaccounted) cost associated with managing the chart of accounts coding in both systems, resulting in errors and duplication of effort.

In the study mentioned above, 26% of organizations faced change resistance from their employees. If administrators and teachers are used to their financial management tools - however inefficient and disconnected - there can be pushback.One way to solve this problem is using an ERP system that integrates with their existing technology stack.
Sparkrock 365 is powered by Microsoft Dynamics 365 Business Central, which means that staff can continue to work within their familiar Microsoft applications (i.e. Outlook, Teams, Word, Excel etc.) while leveraging the benefits of the new ERP.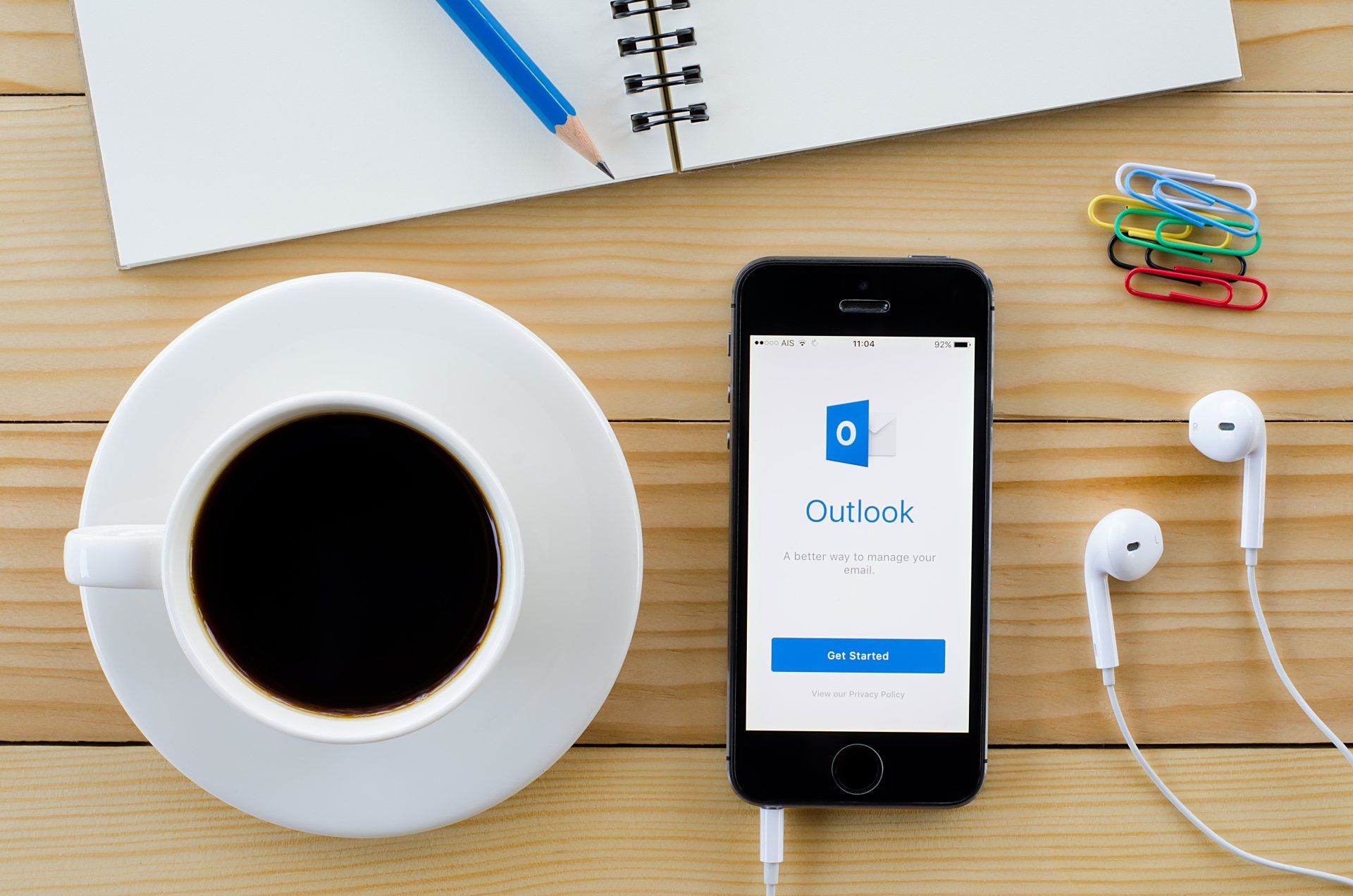 Getting all applications on the same technology stack is usually recommended for ease of use. If the organization is already using other Microsoft products, adopting Sparkrock 365 ERP will be less work.

Planning for the Future

K-12s must also assess whether the technology will adapt and scale for future needs. Many organizations focus only on features and functionality that meet their current needs. However, the most critical consideration for an ERP is the underlying technology.

SaaS products often release several new features a year to meet the growing demands of the industry. Functionality and system capabilities will continue growing even if they're unavailable today. Another important consideration is whether there is enough investment in interoperability, security, and privacy compliance. Focusing on this foundation ensures that the K-12 organization won't put their organization at risk and can continue to use their ERP system for many years to come.

To help plan your next technology investment, read the in-depth guide to our product, Sparkrock 365. Let us take you through the benefits of integrating financial management with HR, payroll, and scheduling and the key features we've built to help K-12s thrive.
It's no secret that the world is shifting to cloud-based software — and nonprofits are no exception. However, implementing a cloud-based ERP solution and using it to its full potential are two very different things. If your nonprofit organization is thinking about making the switch to a cloud-based ERP, read on below on how to maximize your benefits.
Start With the Right Platform
Logically, it all begins with selecting the right cloud-based ERP software to suit your nonprofit specifically. As you explore your options for cloud business software, you'll likely notice that many of these platforms are advertised as being "one-size-fits-all" solutions; in reality, each industry is unique and thus needs an ERP platform that can cater to the nuances of your organization.
Ideally, then, you'll choose an ERP platform that is specifically designed with nonprofits in mind. Sparkrock 365, for example, offers the only SaaS-based ERP software designed precisely for the needs of nonprofit organizations just like yours.
Set Aside Time for Training
One of the biggest mistakes nonprofits make when implementing an ERP platform is simply not setting aside enough time (or resources) for proper training on the new software. It's important to understand that growing accustomed to a cloud-based platform will take some time and adjustment for many. To really get the most out of all the features and benefits your cloud ERP has to offer, you need to make sure that your employees and volunteers are knowledgeable and confident in using the system.
With this in mind, you will need to set aside plenty of time for training on the new platform before it is implemented. From there, ongoing training sessions will continue to provide workers with the support they need to put your nonprofit's ERP solution to work for your cause.
Take Advantage of Analytics
One of the most significant benefits that cloud-based ERP software offers nonprofit organizations is the data analytics and reporting feature. Rather than handling data manually, the right ERP solution for your nonprofit can automatically gather data, generate reports and provide your team with valuable insights that can go on to inform your future decisions. Meanwhile, you'll be freeing up more of your organization's valuable time by not needing to create these reports and analyze these metrics manually.
Of course, you'll only be able to take full advantage of these features if you know how to use them correctly. Take some time to explore your ERP solution's analytics and reporting capabilities. Make sure you know how to define specific parameters, generate reports and understand them so that you can make decisions for your organization with greater confidence.
Eliminate Burdensome Paperwork
Another way a cloud-based ERP platform can help nonprofit organizations is by eliminating the need for time-consuming (and resource-wasting) paperwork. You may already be painfully aware of just how much time is wasted on a regular basis in filling out and filing paperwork related to your cause.
When implemented and used correctly, an ERP platform can help automate and even eliminate the need for some of your paperwork and other manual processes. This, in turn, frees up time and resources to work more productively towards your cause. However, to get the most out of your ERP software, you must understand its workings inside and out so that you can eliminate paperwork and other time-consuming processes.
Collaborate in Real-Time
One of the ways in which ERP solutions are often overlooked (especially in nonprofit organizations) is in the ability to collaborate in real-time with other employees and volunteers. This feature can be extremely powerful, especially in a nonprofit where you may be just one big idea away from changing the world and furthering your mission.
When selecting an ERP platform for your nonprofit, make sure you fully understand how to use the software's real-time collaboration features. From there, make this a major focus of your training before you implement an ERP platform within your organization. When workers understand how they can better collaborate with other employees who share the same vision, they can come up with some truly incredible ideas.
Sparkrock 365 is Here to Help
Getting the most out of an ERP platform for nonprofits isn't as simple as finding the right software and implementing it within your organization. To truly get your money's worth, you need to understand the features your platform has to offer and ensure that your employees are properly trained as well. However, with a bit of time and effort on your part, your nonprofit can begin reaping all the benefits that the right ERP solution has to offer. And when it comes to ERP software specifically designed with nonprofits in mind, Sparkrock 365 is a great choice; reach out today to learn more!
A request for proposal (RFP) is an excellent tool for nonprofits to use to find the best products and services for their organization at competitive prices. Although it can take considerable time and effort, a well planned, written and executed RFP can be a game changer when it comes to finding a solution partner that truly understands your organisation's goals, pain-points, and what functionality you need to ensure you continue to deliver on your mission. We know this can be a daunting task at times – so we are here to help! Below we have pulled together a list of 8 questions to ask yourself before you start the RFP process, which will point you in the right direction for a stronger and more effective RFP.
What is the problem?
Start by asking, what parts of your administrative processes are causing you pain or can be improved? Why do you need a change? Putting pen to paper and writing a summary of where your organization is right now and where you want to be is an important and valuable first step in the RFP process. A new solution needs to enable change, so diving in and knowing what needs to be changed, will allow vendors to walk you through a solution that will work best for you – a true partnership.
What are your project goals and how do they align with your broader organizational goals?
It might sound like common sense, but you should be able to articulate how a major undertaking like an ERP/CRM implementation aligns to your organization's overall mission. Think about short-term operational goals as well as long-term strategic ones.
What are your requirements?
This can be an 'all hands on deck' process! When it comes to requirements, it's not really about quantity, but rather quality and completeness. The more detail you have (remember to include all user levels) when laying out current functionality, existing processes and future wants, is an extremely helpful process that will give you more accurate estimates.
We often see a seemingly 'more is better' list of requirements, but remember – they need to be good requirements too! What does that mean? Be Specific, detailed, and documented. Vague requirements such as "Must have program management functionality," can lead to a variety of interpretations and responses. Most organizations have a variety of programs and services, and each may have a very different list of requirements from an administrative standpoint. By understanding and documenting your organization's processes and policies, vendors will be able to more easily and accurately assess your functional needs.
What are the scope priorities?
This is a relatively simple piece of the RFP puzzle that many organizations tend to forget. You must clearly define the scope of work that you require. While it can be tempting to try to do everything at once, this is not always logistically practical in terms of cost, planning resources, and change management. By taking the time to compile a clear understanding of how your scope should be prioritised, vendors will be able to create a manageable and effective implementation plan.
What existing systems will this new solution integrate with?
Often missed or incorrectly described, it is important to list what other pieces of software need to integrate with the new solution. Describe, in detail, how they will need to interact with one another – one-way or two-way communication, how often the existing software is updated, and how much information will need to be synced between the two.
What is your budget?
Taking the time to research and understand the market and what to expect in terms of pricing will give you a solid foundation to work from when determining your budget. Reach out to peers, solution consultants, or even vendors to get an idea of what to expect so that you're not surprised when bids start rolling in. This will also give vendors the chance to better understand your expectations and offer competitive proposals that fit within your budget.
What is your timeline?
While people always list the due dates for Q&A, proposal submissions, and the date of award, they often tend to neglect to go beyond the RFP process to determine other key dates that lead up to go-live. We know organizations can have various mitigating factors when it comes to an implementation, so it is important to set a desired timeline framework from the start. This will help vendors understand your expectations to ensure there are no surprises during the implementation process.
Who are your subject experts and project resources?
Before you send out an RFP, it's important to ensure that you have adequate resources to respond to any clarifications that may be needed. Vendors who are bidding on your RFP often have additional questions from a variety of perspectives. By involving team members from your C-suite all the way down to the end users, you can provide context that will help ensure a more insightful response from vendors. This process will also ensure your outcomes are aligned with your requirements.
In the end, remember to keep it simple: When developing your RFP, try to keep it as simple as possible while remaining comprehensive. Be technical where you need to be technical, but avoid superfluous language wherever you can. Typically, you should be able to outline all of your needs within a few pages, usually between 2-5 pages with a maximum of 8-10 pages (excluding appendices – i.e. requirements list). However, remember that page length should, in part, correspond with project scope – a large and complex project should have a longer and more in-depth proposal. Although it is important to keep your RFP simple and concise, you shouldn't forget any of the following elements:
An explanation of how vendors should approach the scope of work sought
A request for a clear and accurate cost proposal
A request for a statement of experience and qualifications
Client examples and references to projects similar to your organization's needs.
Overall, if your RFP is subpar, you will receive subpar proposals. To make sure that you receive the best proposals possible, you must consider and clearly define the scope, must-haves, and your requirements of suppliers. By putting maximum effort into your RFP, you can expect to receive quality proposals from potential partners.
American Indian tribal governments have very specific and unique needs — particularly from an accounting, budgeting and reporting standpoint. Enterprise resource planning (ERP) platforms can provide the cohesive technology needed for tribal governments to operate as smoothly and efficiently as possible. However, when choosing an ERP solution for a tribal government, there are some specific features and capabilities to look for.
By having a better understanding of what ERP software can do for your tribal government and what to look for when selecting an ERP solution, you can make the right decisions to better support your Native American community.
Benefits of ERP Software for Tribal Governments
One of the primary purposes of an ERP platform is to take a number of paper-based and/or manual processes within an organization and transform them into digital processes. Likewise, many processes can become automated once they are digitized, saving even more time and money for the average tribal government organization.
Some common examples of government processes that can be digitized and even automated through ERP software may include:
Maintaining a general ledger
Financial reporting
Fund accounting
Project/grant management
Budgeting
Invoicing
Procurement/payment
With the implementation of just one easy-to-use platform, tribal governments can integrate many of their finance, payroll, reporting and HR management processes. This reduces or even eliminates the need for time-consuming and laborious manual processes while reducing the risk of error. The greater efficiency, accuracy and security afforded by an ERP platform empowers tribal governments to better serve their communities not just now — but for generations to come.
Choosing the Right ERP Solution for Your Tribal Government
While there are many ERP platforms on the market, tribal governments need to explore solutions that are designed specifically with the unique needs and rights of an American Indian tribe in mind. The right platform for a tribal government will be created around the understanding that your government has its own rights protected by the Constitution and that some of the regulations and other processes that would be "typical" in a standard government agency may not apply.
Likewise, tribal governments are encouraged to research and select an ERP solution that will be as seamless as possible to implement. This way, government departments can reduce the costs of training government employees on how to use the new platform. Meanwhile, the risk of user error can also be mitigated.
Sparkrock 365 is Here to Help
Sparkrock 365 is proud to offer next-generation ERP software designed explicitly with tribal governments and their people in mind. Specifically, our ERP solution works with an Alaska Native Corporation (ANC) known as Arctic IT — which understands the needs of tribal governments inside and out. Meanwhile, Sparkrock's proprietary Tribal Platforms® Enrollment makes it possible to manage more than 400,000 member records across the United States.
Our ERP solution is also enhanced with the power of Dynamics 365, allowing for centralized reporting and easy budgeting/forecasting for your tribal council.
These specific systems and features allow us to empower tribal governments to best serve their people and communities for generations to come. And, of course, we understand how important the security of tribal government services is, so we have a number of security and stability measures in place for added protection and peace of mind.
We've already worked with a number of tribal governments across the country — so we understand first-hand the features that are needed to serve you best.
Ready to find out more about how Sparkrock 365 can empower your tribal government by streamlining your financial management systems and much more? Contact us today to learn more about our ERP solutions for tribal governments.
At Sparkrock, we understand just how much time and effort goes into keeping any educational organization running smoothly. From ensuring staff and faculty are paid to handling workflow management and HR concerns, a lot of administrative stress comes with running a school, college, university or other educational facilities.
That's why we created Sparkrock 365, a purpose-built enterprise resource management (ERP) solution specifically designed with K-12 and educational organizations in mind. An ERP platform can help your school streamline its administrative tasks - thus saving valuable time, resources and funding.
Not sure whether your school needs ERP software? Well, for starters, there are several telltale "signs" to look for that could indicate it's time to make a change.
You're Using Multiple Software Types
If you're currently using a number of different software programs to carry out your school's administrative tasks, you're probably making things more complicated than they need to be. With a comprehensive ERP solution, you can combine all of your administrative tasks (and even automate many of them) in one easy-to-use platform.
You Have Trouble Accessing Information
If you and/or your employees are having a hard time accessing the information they need to complete their administrative tasks, this is probably because files and documents are saved across different platforms. This, in turn, makes things more difficult and time-consuming to find. With an ERP solution, everything will save in one centralized database, making it easier and faster to access this information later.
You're Wasting Time on Administrative Tasks
Carrying out administrative tasks manually can be extremely time-consuming, costing your organization unnecessary money and wasting valuable resources. With an ERP platform like Sparkrock 365, you can automate many of these tedious administrative tasks which will allow you to allocate more of your precious time towards other projects.
Your Departments Aren't Communicating
One of the greatest challenges educational organizations face is interdepartmental communication. With so many different departments throughout a school system, it is common that each department has its own unique way of doing things. This, however, can lead to bottlenecks and other costly problems.
With an ERP solution in place, it's easier for departments to communicate and collaborate while keeping things streamlined.
You Need to Maximize Funding
When you run an educational organization, optimizing your funding is vital. This is especially true if you rely on funding from your state based on student data and other information. An ERP solution can help by ensuring that your reporting is as accurate as possible. This, in turn, helps assure that your organization is earning every penny it deserves.
You're Worried About Compliance and Audits
If you're currently tracking all of your funding and expenses manually, you could run into compliance issues down the road. All it takes is one simple error to trigger an audit, which can be a major disaster for your organization. When you make the switch to an ERP platform, you can rest assured that all of your financial transactions and expenses will be accurately reported – and that you can easily filter based on transaction types and generate reports as needed.
You Want to Improve Staff/Faculty Morale
A streamlined HR and payroll system can make all the difference in your faculty and staff's morale. With an ERP solution in place, employees can easily handle many of their own HR tasks and their paychecks will always be timely and accurate. This can boost morale and keep your employees happy.
You Have Concerns About Data Security
When you handle sensitive student records and any private or protected data, security is key. If you're feeling less than confident about your current data security plan, it's time to make the switch to an ERP solution that can provide you with the security your staff and students deserve.
Make the Switch to an ERP Solution Today
Now that you understand the many benefits of ERP software, isn't it time to upgrade to an ERP platform? If you're not sure how to go about finding the ERP software your business needs, Sparkrock has you covered. Contact us today to find out more about our ERP solutions and schedule a free demonstration.
When you manage a Nonprofit organization, you have to be conscious of your time management and budgeting at all times. After all, time is money — and every dollar wasted has a negative impact on your mission.

Unfortunately, if you're still handling your payroll, workforce management, human resources and other administrative tasks manually, your Nonprofit is probably wasting a lot of time and funding. By making the switch to an enterprise resource planning (ERP) solution, you can begin automating many of these tasks while enjoying numerous other benefits.
1. Improve Grant Management
If your nonprofit is like many others, you rely heavily on grants and other funding to continue your operation. Unfortunately, tedious and time-consuming administrative tasks can take valuable time away from managing these. By switching to reliable ERP software, your nonprofit can make better use of its time and free up working hours to apply for more grants while also more accurately tracking current expenditures through automated reporting.
2. Avoid Budgeting Issues
Tracking your organization's spending and keeping a close eye on your budgeting is made easier with ERP software. In fact, an ERP platform even makes it easy to set up alerts so that you are notified when a project goes over budget or when money is spent. By knowing that your organization is sticking to its budget at all times, your nonprofit can more confidently work towards its mission of helping others while utilizing less time tracking spending.
3. Enhance Fund Management
Nonprofits also tend to work with many different funding sources at any given time, complicating things from a budgeting perspective. Keeping track of budgeting and spending through different funding sources can be confusing and time-consuming — and with so many moving parts, there is always a chance of miscalculation or other errors.

With an ERP solution, your Nonprofit can enjoy automated tracking of all your funding and spending — even when it's from multiple sources. You can also take advantage of things like automated reporting and easy management and filtering of different funds to suit your needs.
4. Streamline Reporting
Accurate reporting is a must when you run a Nonprofit organization. Whether you're pitching to a possible donor or are presenting to current contributors, being able to showcase data in an easy-to-interpret manner helps your case. With ERP software, you can enjoy seamless and automated reporting, which saves you time and allows you to present to your donors (and potential donors) with greater confidence.
Different Types of ERP Software Available
Not sure where to begin when it comes to ERP solutions for your Nonprofit organization? There are a couple of main types to choose from: SaaS and cloud-based.
SaaS (Software as a Service) platforms are essentially out-of-the-box solutions that run on the vendor's servers and operate using an internet connection. Many nonprofits enjoy this type of ERP solution due to the low operational expenses, easy scalability and automated upgrades/updates.

With a cloud-based ERP platform, all software is handled through a remote server. This allows users to access the software from just about any device with an internet connection. A cloud-based ERP solution can be a sensible choice for Nonprofits that need quick and easy transfer of data, as well as easy maintenance and predictable long-term costs.
Ultimately, the best ERP solution for your organization will depend on your budget and specific needs. Some solutions are more customizable than others, whereas others may offer steadier long-term costs.
Make the Switch to an ERP Solution Today
An ERP platform can make all the difference in any nonprofit organization's day-to-day operations. And while there are many solutions to choose from, Sparkrock's innovative ERP software is specifically designed with nonprofit organizations in mind. Reach out to the Sparkrock team today to learn more about our services and see what our software can do for your nonprofit!
Your initiatives are underpinned by ERP software that allows seamless communication between departments and adaptive tools that meet your needs. But odds are you're probably hosting that software, your data, and the whole of your IT infrastructure somewhere on your premises or perhaps in a co-location facility. The control that hosting everything locally affords you is excellent, but it comes with risks that can outweigh that benefit. Which is why if your organization isn't already looking at backing up on and/or migrating your data to an external cloud, it's time to start.
What is a cloud deployment? Instead of storing and managing your data on internal servers, all the infrastructure required to run applications is managed by the solution provider.
This typically includes all server patches, backups and disaster recovery. So why move the primary maintenance of your data to the cloud?
Reason 1: Avoid data loss
Having a cloud deployment with your data out of your local environment, even if it's back-up copies, is essential for the simple reason that hardware is not forever. No matter how well you maintain your servers, they're subject to wear and tear, can suffer minor damages that lead to larger problems, or can be destroyed altogether. Sometimes even by freak accidents – as in one case of an organization we know who changed to external cloud storage after a bird flew into a vent, causing a short in the cooling system, which destroyed all the servers on site. Don't lose your data to angry birds.
Reason 2: Prevent security breaches
At Sparkrock we're partnered with Microsoft's servers for cloud storage. Why? Because Microsoft's trusted in-country servers meet all federal requirements for data residency, and their team of more than 5,000 cybersecurity professionals ensures that their data, and yours, is as secure as possible. There's no other organization providing cloud storage services that can compete with that level of experience and expertise.

Reason 3: Protect your privacy and never lose access
Though we often fear external hacking, internal security issues are the most common form of data breach. But cloud systems use role-based permissions, so employees only ever have access to the data they should be able to see. And even IT only has access to your public data. So your data stays where it's supposed to and you never lose access or control.
Reason 4: The cloud is less expensive, with predictable costs
On-premise data storage comes with a lot of benefits, however, low costs is not truly one of them when the total cost of ownership is considered. Between upgrades and maintenance your organization is looking at ever-expanding expenses that come with unexpected service fees. And when the storage technology changes, as it inevitably does, you're looking at considerable time and still more money to upgrade your existing hardware. Using cloud storage offers you a lower annual fee for consistent, uninterrupted access, and the latest tools and support.
Reason 5: Get expert support
Your organization's IT personnel need to be focused on frontline problems and long-term goals like providing better access, serving more clients, and proving program impact. Cloud providers like Microsoft have resources most organizations can only dream of — resources like thousands of database and security experts they dedicate to protecting and maintaining your data.
Reason 6: Let IT focus where you need them most
Look at the systems your frontline staff, clients, students, volunteers, or community use. Those programs drive results and help you improve program impact. In an ideal world, your back office and admin could just operate as needed in the background while your IT team focused on improving and managing those frontline systems. With cloud storage, you get the support you need to live in that world.
Your organization needs the best tools to ensure your work benefits as many people as possible. It's why you adopt the best technology and the safest systems to protect your data.
Sparkrock provides enterprise software (ERP) that includes finance, workforce management, payroll and employee scheduling built for Not-for-Profit organizations, Health and Human Services, and Educational Institutions. Our enterprise level software ensures that your organization harnesses the same technology that the profit sector uses to reduce complexity and digitally transform their finance, procurement, payroll, and workforce management departments.
Earlier this year, the personal information of millions of students became compromised during the Illuminate cyberattack. The data breach of the K-12 software company mainly affected students in New York and Los Angeles, two of the United States' largest school districts.
This cyber theft brought into a sharper perspective the increasing importance of data security for K-12 schools.
K-12 school districts have a lot of sensitive data to protect, from staff and teacher payment information to student records. Unfortunately, data breaches are becoming increasingly common, and school districts are left to question their current data security practices. Falling victim to a cybersecurity breach can put your data at risk. And it could damage your district's reputation.
Rising Threat of Cyberattacks for K-12
While cyber threats are rising, there is plenty that K-12s can do to protect their sensitive data. The K-12 Cybersecurity Resource Center's 2020 State of K-12 Cybersecurity report showed that the frequency and severity of cyberattacks against schools are rising, and 2020 was a record-breaking year for cyberattacks against US K-12 schools. The number of breaches increased by 18% from 2019 to 408 incidents.
In 2021, a data breach exposed the records of 500,000 students and 60,000 employees of the Chicago Public School system. The breach happened when a third-party teacher evaluation vendor was the target of a ransomware attack.
In addition to losing student records, cyberattacks can cause disruptions and school closings. Last month, the South Redford School District in Redford Township, Michigan, was forced to close their schools while they worked to restore systems brought down by a cyberattack.
The rising threat of cyberattacks has not gone unnoticed. Cyber insurance pricing in the US rose by 96% in the third quarter of 2021, a 204% increase from 2020. In the 2022 Global Risks Report, 19.5% of leaders of nations believe cybersecurity failure will become a critical threat to the world in the next two years. Another 14.6% believe this would happen within five years.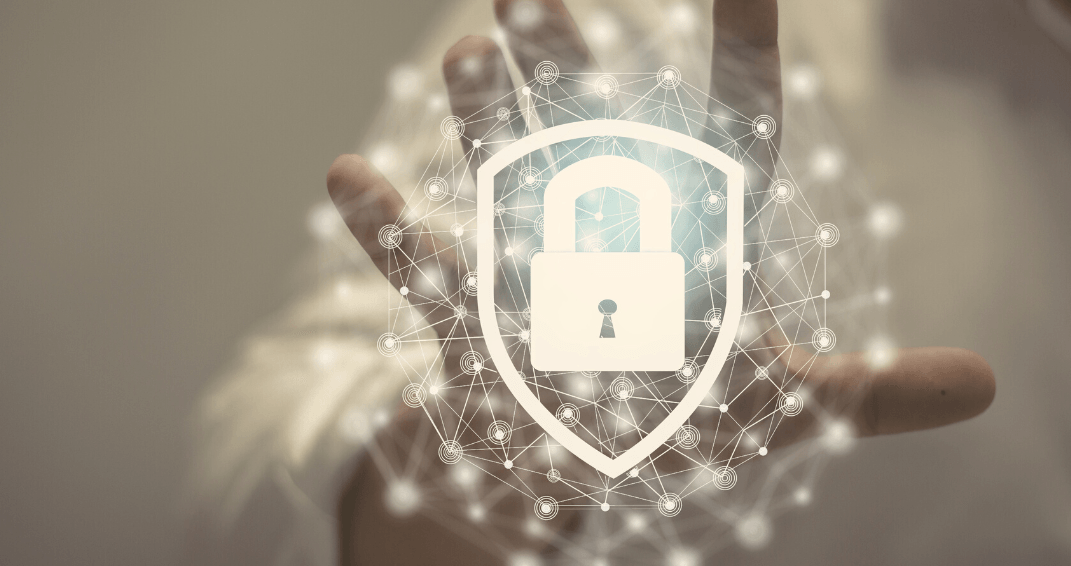 Critical Vulnerabilities for Educational Systems
While the above incidents are concerning, understanding the most common threats is key to safeguarding critical vulnerabilities. With the rise of digital technology in the educational system, the number of potential entry points will only increase.
The State of K-12 Cybersecurity report showed data breaches and leaks accounted for 36% of cyber incidents in 2020. Ransomware was the next most common threat facing K-12, representing 12% of incidents. Nearly half (45%) of incidents were due to unattributed malware. Other ones included class or meeting invasions, email invasions, website and social media defacement, and a wide variety of low-frequency incidents.
Unfortunately, humans are still the number one entry point for ransomware attacks. The best line of defense for K-12 is to educate employees and put strong practices in place to prevent bad actors from taking advantage of weak passwords or poor user practices. According to the Verizon Data Breach Incident Report, the most common methods of ransomware in North America in 2021 were:

Spam or phishing emails (67%)
Lack of cybersecurity training (36%)
Weak passwords or access management (30%)
Poor user practices and user gullibility (25%)
Malicious websites or ads (16%)
In addition to improving the cybersecurity practices of your school district and employees, making sure vendors maintain strict security is vital. At least 75% of all data breach incidents included school district vendors and other partners. Choosing a trusted software provider is essential for a K-12 institution to protect its district from cyberattacks.
Protecting Your School District from Cyberattacks
With several incidents publicized in the last few years, school districts might find it easier to justify devoting increased IT spending to cybersecurity. It's never too early to have the conversation even if budget is a concern. Having an IT person or team in charge of correctly setting up user credentials and access, training staff on best practices, and staying up to date on the latest threats can make a big difference. However, more important than your cybersecurity budget is simply educating your staff and performing due diligence on existing vendors.
When it comes to innovation on the cybersecurity front, Microsoft's Zero Trust Architecture is the platinum standard. Microsoft's approach to security structures data and user access grants employees only access to files and applications needed for their job. Areas of vulnerability to consider include:
Identity: Create role-based, managed user identities for any employee or vendor with access to your systems.
Device: With so many devices accessing your network, creating device compliance rules can help protect the many endpoints in your infrastructure.
Data: Classify, label, and encrypt all data - emails and documents - that go through the system.
Applications: Enforce policies for on-premises and SaaS apps out of your control, provide adaptive access, and ensure that SaaS vendors meet security requirements.
Infrastructure: Control all internal sites, servers, containers, and all other elements of your infrastructure.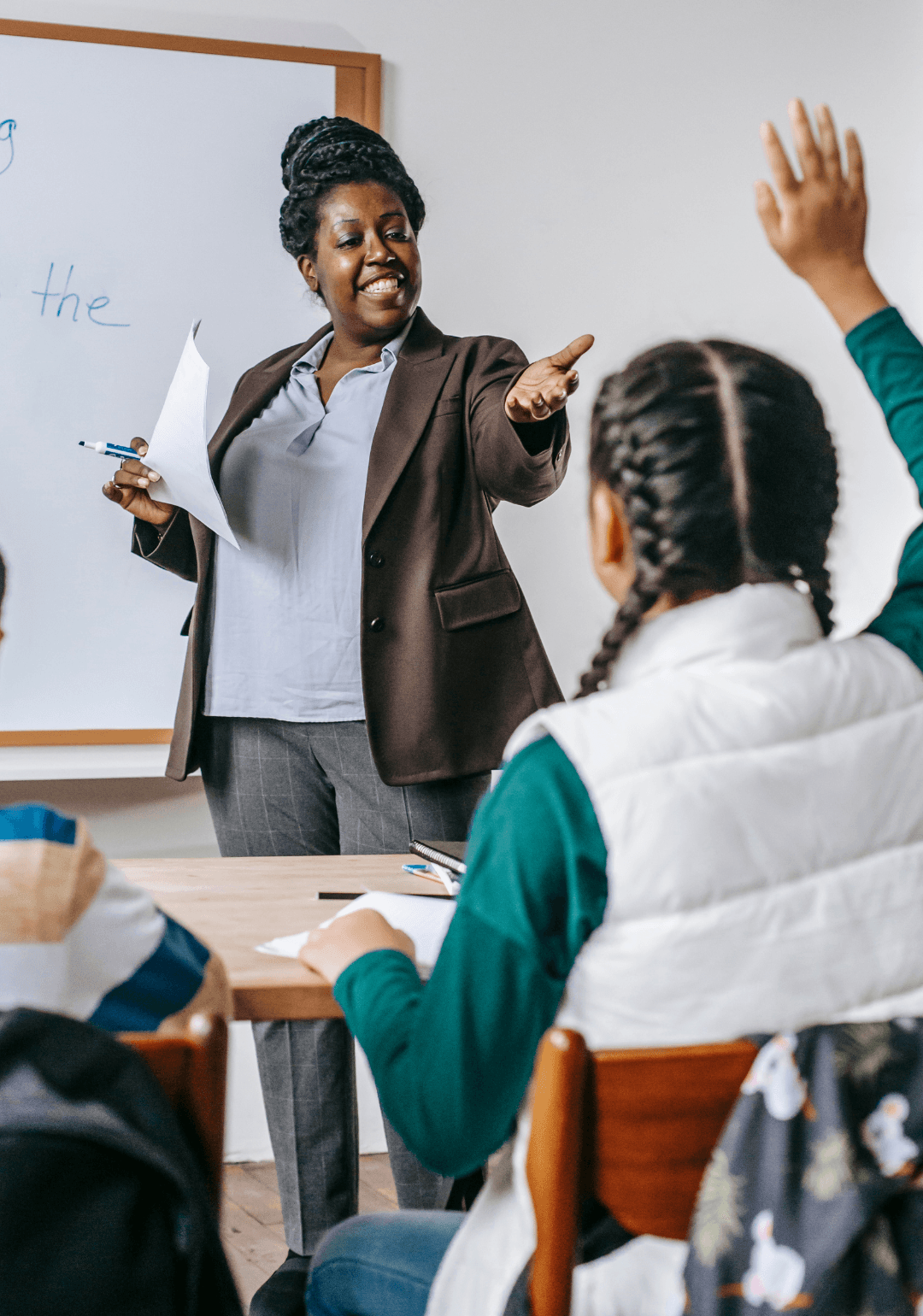 Another reason school districts already using Microsoft products should invest more deeply into the platform. And, if you're not using their products, security is a BIG reason you should consider it. You'll get access to the tools you need to implement Microsoft's Zero Trust Architecture to safeguard your K-12 data.
Additionally, if you're looking to strengthen back-office systems like finance, HR, or payroll, look no further than Sparkrock 365. We combine powerful engineering with the industry-specific functionality you need to run your K-12 organization. Our partnership with Microsoft Dynamics 365 - Business Central gives you the best of both worlds.
The threat of cyberattacks will likely continue to rise, and, unfortunately, K-12 is becoming a more frequent target of these attacks. Putting in place strict cybersecurity measures - and working with vendors that do the same - can help protect your district and safeguard your data.
If you're looking to learn more about Sparkrock 365 for K-12 school boards and districts, take a look at our product guide.

Over the years, technological advancements have had a major impact on the way schools and other educational institutions manage their administrative processes and responsibilities. Today, enterprise resource planning (ERP) software has made it easier than ever for colleges, universities and other institutions to streamline these processes.

If your school isn't already using ERP software to handle its day-to-day administrative tasks, then it may be time to make the switch.
What Does ERP for Education Entail?
The exact duties that ERP software can streamline will vary from one school to the next (as well as one software platform to the next). However, in most cases, this type of software can handle processes such as:
Payroll
Human resources
Workforce management
Scheduling
Admissions management
Course/curriculum management
And more!
Benefits of ERP Software in the Education Field
Implementing a new software platform on a large scale can be daunting — especially for larger educational organizations that have been doing things the same way for years. However, the benefits that your school or organization can yield from the right ERP software will be more than worth it in the end.
Cut Down on Costs
While an ERP platform may require an initial investment to set up, the reality is that schools can stand to save a great deal of money in the long run by using this type of software solution. Notably, ERP platforms can help to streamline and even automate administrative tasks that would otherwise need to be done manually. This cuts down on man-hours, saving your organization money while improving overall efficiency. Meanwhile, your employees can free up more of their time to focus on other important tasks and projects.
Protect Sensitive Data
Schools and other educational facilities are frequently handling sensitive information. From staff and teacher payment information to student data, security is always a concern. Unfortunately, data breaches have become more common than ever — and even schools can be targets. Falling victim to a data breach at your school not only puts your employees and students at risk (if personal information is compromised) but tarnishes your school's reputation as well.
By implementing an ERP solution with robust security features in place, you can safeguard your organization's most sensitive data and enjoy some added peace of mind for your employees and students. The right ERP platform will also come with backup storage that can be easily automated, ensuring that you'll always have copies of your most important files stored in a remote location no matter what may happen.
Streamline Applications/Admissions
For schools that require an application and admission process, the amount of data that needs to be collected and stored can be overwhelming. Likewise, manually checking for required records (such as previous school transcripts and even immunization records) can be time-consuming and cumbersome.
With an ERP software platform, it is possible to automate many of these tasks to save your employees time and your organization money. Meanwhile, the entire application and admission process can be streamlined to help your school enroll the best student candidates into their respective programs.
Centralize Data Across Departments
With so many different departments on even the smallest of campuses, having one cohesive place to store and share data can make life easier for everybody. An ERP solution can make this possible. These platforms foster greater communication and collaboration across departments and make it easier for teachers to share information with students and across departments.
Automate Payments
From tuition and technology fees to late fees and other expenses, handling student payments with an outdated platform can be a hassle. With an ERP platform in place, your school can manage all of its payments under one easy-to-use system. Not only can the right ERP software collect these different types of payments, but it can automatically track and generate reports for each type of payment received. Students can also be easily alerted to confirm when they've made their payments or when a payment is due/overdue. All of this can be handled automatically, saving your employees time and your organization money.
Ready to Make the Switch?
These are just some of the many benefits your educational facility could be enjoying when you choose to implement an ERP software solution. And when you select the right ERP platform for your institution, the transition can be made as seamless as possible. From there, your organization can begin saving money and avoid the hassle of time-consuming manual processes.
Not sure where to begin when it comes to finding an ERP software solution for your school? Sparkrock has you covered! With solutions for K-12, colleges and other educational organizations, we can help improve processes for you, your employees and your students. Contact us today to find out more about what our software can do for you.